ANTI FLAG
Unvergessen ihr Auftritt an dem ersten No Borders No Nations-Festival im Jahr 2013! Nun spielen sie zum ersten Mal auch im Dachstock!

Support: Black Peaks (Brighton)
Tuesday 30 April 2019
Dachstock – Bern
Doors open at:
19:00
Event starts at:
20:00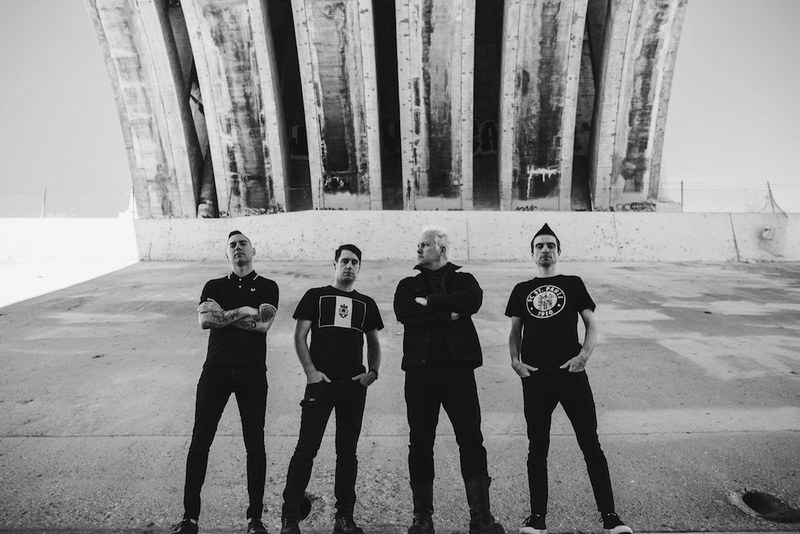 ANTI FLAG
Since unleashing their seminal 1996 debut Die for the Government, Anti-Flag has empowered and emboldened the listeners of two generations beset with
a new millennium stricken by war, racial upheaval, and financial collapse. The Pittsburgh, PA quartet—Justin Sane [vocals], Chris#2 [bass, vocals], Chris Head [guitar, vocals], and Pat Thetic [drums]—has consistently embodied a timeless punk spirit over the course of nine influential offerings, including The Terror State, For Blood and Empire, and most recently, 2015's American Spring. The latter boasted appearances from icons such as Tom Morello and Tim Armstrong and yielded the anthem "Brandenburg Gate," which cracked 1.3 million Spotify streams and counting.

They've incinerated stages on tour alongside Rage Against The Machine, Sick of It All, Billy Talent, The Offspring, Rancid, and more in addition to festivals ranging
from Coachella to the Vans Warped Tour. A cultural institution, they have spoken out on behalf of movements such as Occupy Together, Greenpeace, Sea Shepherd, and Amnesty International between launching their own label A-F and ANTIFest.

As the world changed again with the controversial 2016 presidential election, the time felt ripe for Anti-Flag's tenth and most definitive offering yet, American Fall [Spinefarm Records].
Visit ANTI FLAG's official website
BLACK PEAKS
Im deutschsprachigen Europa sind Black Peaks mehr den Kritikern als dem großen Publikum bekannt. Das müsste nicht unbedingt sein, denn das Quartett aus Brighton schafft es, ein relativ komplexes Riffing mit süffigen Melodiebögen anzureichern und dadurch hier mal nach Muse und dort mal nach System Of A Down in jeweils modernerer Form zu klingen. Da sie zudem auf der Bühne ordentlich Gas geben, werden sie in ihrer Heimat schon extrem hoch gehandelt.
Visit BLACK PEAKS's official website