BAZE "GOTT" Albumtaufe
Der 1980 in Bern geborene Baze alias Basil Anliker ist ein Urgestein der Szene. Stimm- und wortgewaltig rappt er in Mani Matters Dialekt über Menschen am Abgrund, ruppig und wehmütig zugleich. Baze ist Mitglied diverser Bands (Chlyklass, Boys on Pills, Temple of Speed u.a.), profiliert sich aber noch stärker als Solist und hat mit Alben wie « D'Party isch vrbi » (2010) und vor allem «Bruchstück» (2017) die Fesseln des Rap gesprengt. Ausgehend vom normal irrsinnigen Alltag sinniert der Melancholiker über Leben und Tod, ein präziser Beobachter, ein messerscharfer Texter.
Friday 2 November 2018
Dachstock – Bern
Doors open at:
21:00
Event starts at:
22:00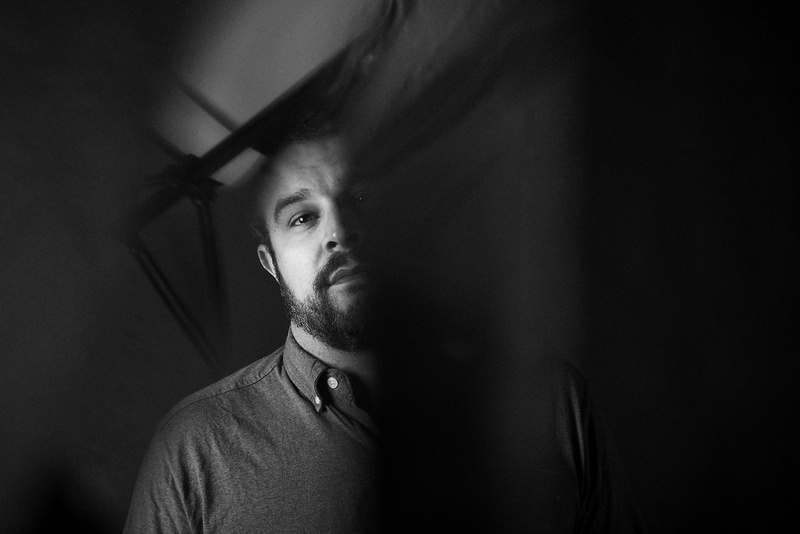 BAZE
Baze «Gott»

Ein Schelm, wer Böses denkt. Ein Schelm, wer an Blasphemie denkt.
Andächtig, mit der ihn so aus- und bezeichnenden, wortgewandten Detailverliebtheit setzt sich Baze auf seinem neuen Album mit dem Zentrum unserer Welt auseinander: Den Menschen, und deren Gedanken- und Gefühlswelten.

Ein Schelm, wer an Wiederholung denkt.
Musikalisch erfindet sich der Berner einmal mehr neu. Zwischen sphärischen Klangwelten thematisiert Baze die ureigenen, uns nächsten Emotionen Sehnsucht, Liebe und Verzweiflung. Getragen von einem feingewobenen, digitalen Soundteppich erzählt er von stillem Glück, schmerzlichen Trennungen und der Familie. Auf unaufdringliche Art und Weise bildet Baze unverkennbare Stimme den Mittelpunkt. Umspielt von gekonnt gesetzten, instrumentalen Farbtupfern sinniert er teils federleicht, teils beklemmend nachdenklich über den Alltag.

In zehn Musikstücken fängt Baze mit der ihm eigenen Prägnanz und seinem lyrischen Charme die Gratwanderung zwischen Fortschritt und Stillstand, den Widerspruch der kleinen Schweiz in der grossen weiten Welt ein.

Ein Schelm, wer nicht trotzdem an Grosses denkt.
Visit BAZE's official website
DAVE ELEANOR
As a producer, Dave Eleanor has emerged from his early beginnings of exploring dubby electronica. He's now grown to be a proper songwriter of dreamy and experimental pop music. Still, he's never cut the bonds to english club music. «6» is his latest piece of work reflecting that progression.
After the reduced, intimate predecessor album 'Monologues', '6' is anything but soft and discreet: 'It's Not You' or 'In The End' push forward, other tracks like 'Rabbit Hole' are calmer, under the surface, however, is seething, the lyrics pay homage to the driven spirit. , 6 'sounds like a good night in a broken world. The synths have become more epochal, the melodies are memorable, the voice self-conscious. , 6 'is direct and angry without losing the eye contact.
In late 2016 Dave Eleanor released his first full-length. Therefore the producer from Zurich has quartered in Berlin for half a year. Between the nightly walk to the late-night-shops and the cigarette on the shore of the Spree, he's been writing, recording and producing. Far from 4-to-the-floor patterns and common structures: On 'Monologues' intimacy rules. In a futuristic style the mood oscillates between humility and lethargy, pumping beats hit fragile minimalist synth lines, and while the previous EPs were still eighty percent instrumental, the voice is now in the foreground. This Bass-Pop-Monologue is completed by four homogeneously integrated, high-profile features (Blanka / Len Sander, Raspie, Frank Powers, Marena Whitcher) and the speaker voice of Steve Buchanan, which leads through the whole work reciting texts in Bukowski-style.
Visit DAVE ELEANOR's official website