News ·
Volunteering
2 min read time
Dossier Volunteering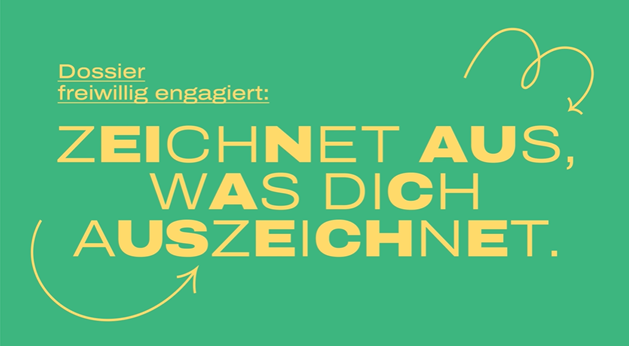 Volunteering is very important to us, and many of our club and festival members use volunteers as a supporting force in the implementation of events. 
In order to give volunteers their well-deserved appreciation, the Swiss Federation of Youth Associations (CSAJ / AFAJ) and benevol Switzerland have launched the "Dossier Volunteering" project. The aim of this project is to identify the skills that volunteers acquire through volunteering in order to improve their chances on the labour market.
The "Dossier Volunteering" creates a national quality label and strengthens the value of voluntary engagement as an important resource for society. At the same time, it provides a way for organisations to express their recognition and appreciation of volunteering, giving volunteers both an overview of their work and an advantage in job application processes.
More news
Activities

· 2 min read time

09.12.2022

PETZI is hiring!

Der Verein PETZI ist der Dachverband der Schweizer Musikclubs und Festivals und repräsentiert über 210 kleine bis mittelgrosse Musikclubs und Festivals in 23 Kantonen und drei Sprachregionen der Schweiz. PETZI besteht aus einem Romandie-, einem Deutschschweizer- und einem Nationalvorstand sowie je einer Geschäftsstelle in Fribourg und Zürich. Zur Unterstützung der Geschäftsstellen suchen wir ab Februar 2023 (oder nach Vereinbarung) eine*n Projektleiter*in (30-40%).

Activities

· 2 min read time

25.11.2022

Taskforce Culture: Kulturbotschaft 2025-2028

Am 21. November fand in Bern auf Einladung des Bundesamts für Kultur BAK ein Informations- und Austauschtreffen zur kommenden Kulturbotschaft statt. In ihrer Medienmitteilung erklärt die Taskforce Culture, dass sie den Einbezug der Kulturverbände begrüsst und dass eine Erhöhung des Kulturbudgets unumgänglich sei.