News ·
Volunteering
2 min read time
Dossier Volunteering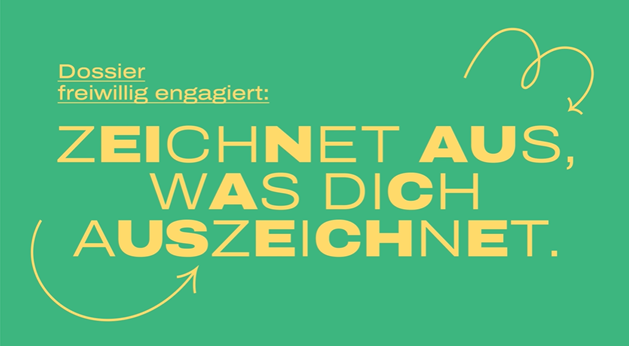 Volunteering is very important to us, and many of our club and festival members use volunteers as a supporting force in the implementation of events. 
In order to give volunteers their well-deserved appreciation, the Swiss Federation of Youth Associations (CSAJ / AFAJ) and benevol Switzerland have launched the "Dossier Volunteering" project. The aim of this project is to identify the skills that volunteers acquire through volunteering in order to improve their chances on the labour market.
The "Dossier Volunteering" creates a national quality label and strengthens the value of voluntary engagement as an important resource for society. At the same time, it provides a way for organisations to express their recognition and appreciation of volunteering, giving volunteers both an overview of their work and an advantage in job application processes.
More news
Activities

· 2 min read time

03.05.2021

Fachgespräche zum Thema Gesundheit am Arbeitsplatz

artos, Fcma, PETZI und Sonart präsentieren eine Reihe von Fachgesprächen rund um das Thema Gesundheit am Arbeitsplatz. Ziel dieser Treffen ist es, Kulturschaffende für ein Thema zu sensibilisieren, das oft tabuisiert wird, sich aber in Berufen, die sowohl physisch als auch psychisch herausfordernd sind, als unerlässlich erweist.