ADA ODA (BE) + DIZZY DAVIS & LEOPARDO (CH)
Price starting at CHF 16.60
Get tickets
Post et punk, les deux pagaies principales du bateau Ned Music Club qui lui permettront de naviguer comme bon lui semble le 27 octobre entre le port de l'italopop version Ada Oda et celui du garage pop de Dizzy Davis & Leopardo. Mélancolie et joie de vivre, un cocktail qui fait plaisir!

ADA ODA (BE)
DIZZY DAVIS & LEOPARDO (CH)

🔥 INFOS 🔥
Date: 27 octobre 2023
Lieu: Ned Music Club, Rue du Marché 19, 1820 Montreux
Petzi : CHF 15.- (+ taxes)
Portes : CHF 20.-
Entrée Passculture: 5.-
Ouverture des portes : 20h30
Friday 27 October 2023
NED MUSIC CLUB, Rue du marché 19 – Montreux
Doors open at:
20:30
Event starts at:
21:00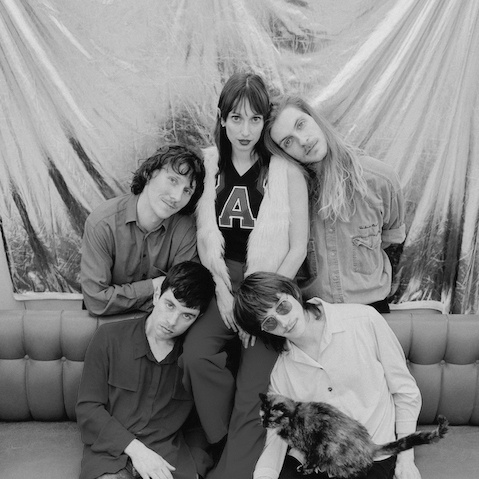 Ada Oda
Elle chante en italien, est originaire de Sicile, mais vit à Bruxelles. Elle, c'est Victoria Barracato, chanteuse d'Ada Oda. Elle propose avec César Laloux (ex-BRNS), un post punk énervé saupoudré d'une généreuse dose de pop italienne mielleuse comme on l'aime! Ada Oda se distingue par des paroles pleines d'amour et d'espoir sur des mélodies particulièrement intenses, énergiques et entraînantes. C'est ultra-efficace et on ne s'en passe pas. Sans les réduire à ça, si tu aimes Wet Leg ou Dry Cleaning, tu devrais être parmi nous le 27 octobre!
Visit Ada Oda's official website
Dizzy Davis & Leopardo
From Fribourg with love and spleen. Un adage léger qui résume bien la couleur musicale de Leopardo, quintet mi-post punk, mi-surf rock. Entre Kurt Vile et Velvet Underground, avec Dizzy Davis ielles nous transportent dans un univers plein de mélancolie et de nonchalance qui nous transporte. On en redemande!
Visit Dizzy Davis & Leopardo's official website