The Fox In The Basement [vernissage] – Mike Noegraf
Price starting at CHF 17.00
Get tickets
Les Caves du Manoir sont fières d'accueillir le duo de Folk/Punk local de The Fox In The Basement pour le vernissage de leur nouvel album intitulé « Love & Proletarian songs #2 ».  Ils seront accompagnés du Français Mike Noegraff et de sa Folk avec laquelle il a déjà parcouru plus de 20 pays.
Friday 17 November 2023
Caves du Manoir – Martigny
Doors open at:
19:00
Event starts at:
20:00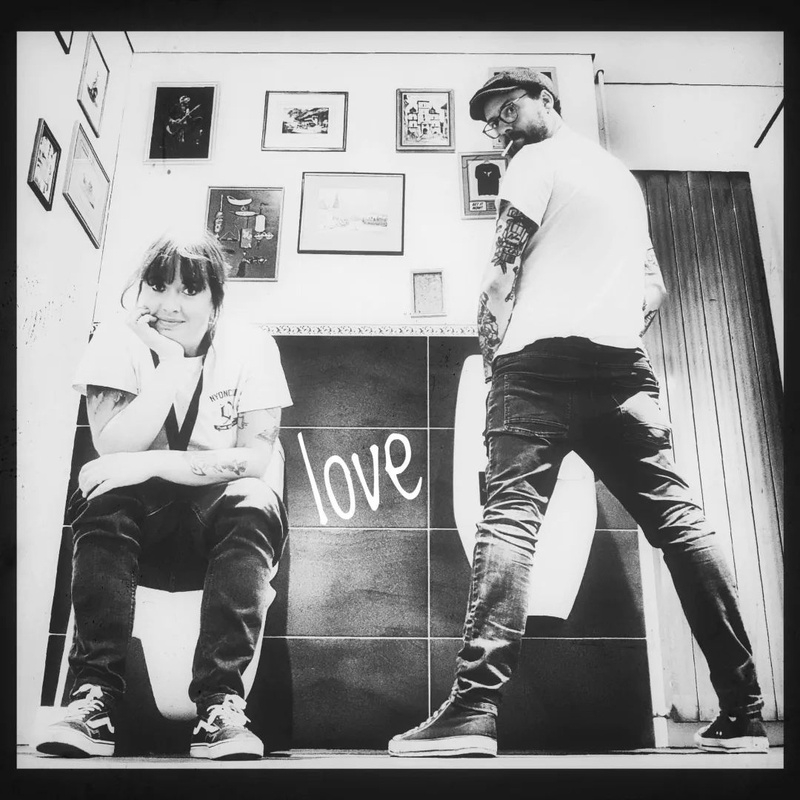 The Fox In the Basement - CH - Duo Folk-Punk
"The Fox in the Basement" est un duo folk-punk engagé.
Deux cœurs et deux voix qui s'accordent avec justesse pour composer autour de l'Amour et de la Révolution. Le groupe sort un premier album « Love & Proletarian songs » en 2019 et prend la route pour sa première tournée européenne (B-F-UK). Il se produit sur de nombreuses scènes suisses, notamment aux Caves du Manoir (VS), à la Dynamo (ZH), la Kofmehl (SO) ainsi qu'à plusieurs reprises pour le PALP festival (VS). Après une mini-tournée dans le sud de la France en 2022, le duo retourne au Roystone Studio (VS) pour enregistrer son deuxième album, dont la sortie est prévue le 17 novembre 2023 avec un vernissage aux Caves du Manoir.
Le projet est soutenu par le label indépendant valaisan "Road Sweet Road Records".
Visit The Fox In the Basement - CH - Duo Folk-Punk's official website
Mike Noegraf - FR - Folk
Pendant plusieurs années, il a sillonné les routes, de Montréal à Moscou avec différentes formations de rock et de punk-rock dans lesquelles il officiait en tant que guitariste. Après avoir laissé mûrir l'idée, Mike se décide à prendre sa guitare acoustique pour s'orienter et se consacrer à son projet solo.

Avec plus de 700 dates dans plus de 20 pays, Mike a ouvert et tourné avec des artistes tels que:Frank Turner, Joey Cape (Lagwagon), Austin Lucas, Rocky Votolato, Dave Hause, Laura Stevenson, Tim Vantol, Rob Moir, Pj Bond, Joe McMahon (Smoke or fire),Yotam Ben Horin (UselessID), Pit Samprass (Burning Heads) Forest Pooky et beaucoup d'autres... et a joué dans des festivals tels que Bayfest (It), Brakrock (Be) The Glory Days (It), Pouzza Fest (Can), Zvera Fest (Lv) etc…

En 2015, il sort un premier album intitulé ''Safe & sound''. Puis un second opus en 2018 "No time for seasons", produit par Joe McMahon (Smoke or fire - Usa) et Tim Van Doorn. En décembre 2020, il sort son troisième album ''Outrospection'' sur les labels suivants : SBÄM Records (Au), No Reason Records (It) et Bearded Punk Records (Be)
Visit Mike Noegraf - FR - Folk's official website