PROJECT AGORA 2023
PROJECT AGORA: A new post-genre music festival that defies stylistic boundaries.
This year's edition will take place from 05-07 May 2023 at Gannet, Sudhaus, Gare du Nord and Kasko Basel.

PROJECT AGORA: Ein Musikfestival, das sich über stilistische und kulturelle Grenzen hinwegsetzt.
Die diesjährige Ausgabe findet vom 05.-07. Mai 2023 im Gannet, Sudhaus, Gare du Nord und Kasko Basel.

***FREITAG, 05. MAI 2023 – GARE DU NORD***
Concerto di Margherita X Jaka Arh & Martin Theurillat
Laura Chihaia X Lisette Spinnler

***SAMSTAG, 06. MAI 2023 – GANNET***
Oliver Klostermann X Jeremy Black
Bye Beneco X Reverend Beat-Man
Afterparty : Monkyman | Apinti | $ontag

***SONNTAG, 07. MAI 2023 WORKSHOPS IN KASKO***
Musical Spontaneity with Song Yi Jeon
Dance Music Outside the Box with $ontag

***SONNTAG, 07. MAI 2023 – SUDHAUS***
Miss C-Line X Rasumowsky Quartet
Coletive Raízes do Samba X Song Yi Jeon


The buyer accepts the terms and conditions by the event organizer, available on the website of the festival. https://projectagora.ch/IMPRESSUM
Der Käufer akzeptiert die AGB der Veranstalterin, die auf der Website des Musikfestivals abrufbar sind. https://projectagora.ch/IMPRESSUM
Friday 5 May 2023 - Sunday 7 May 2023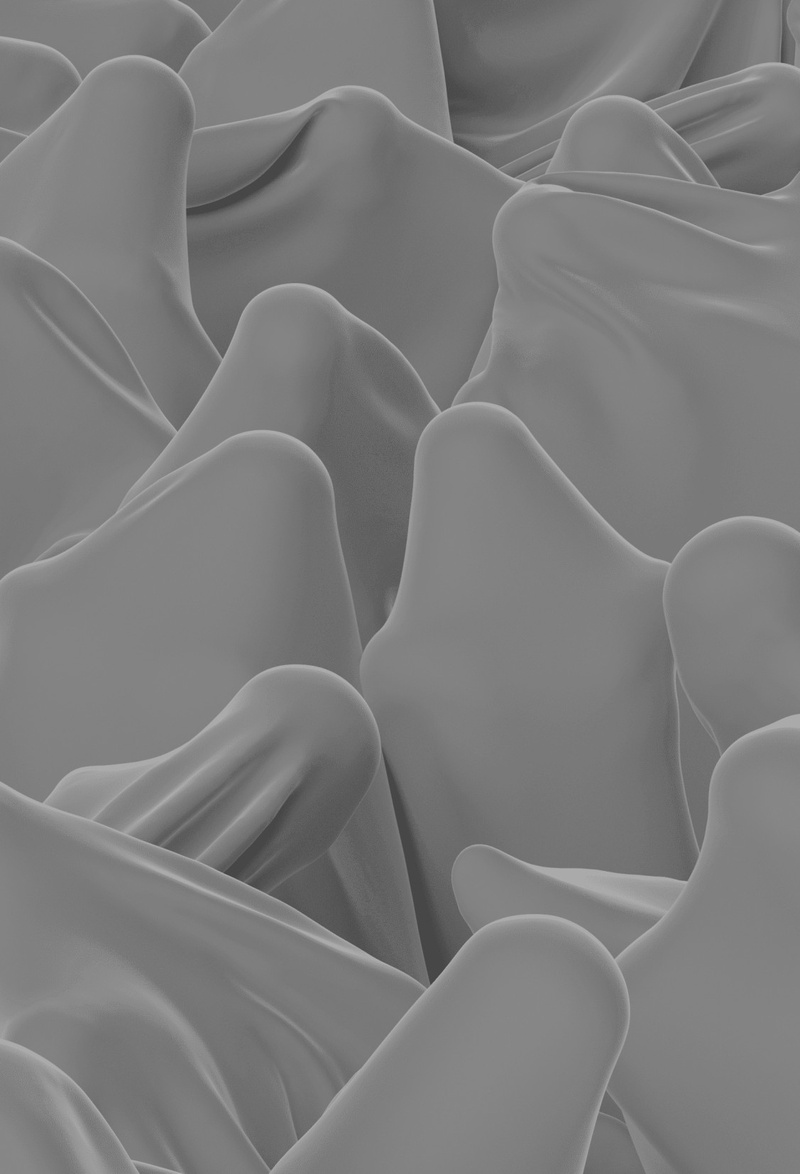 Concerto di Margherita X Jaka Arh & Martin Theurillat
Gare du Nord
ENSEMBLE CONCERTO DI MARGHERITA
The ensemble Concerto di Margherita focuses on the revival of the historical practice of singing while accompanying oneself on an instrument, in a vibrant and dynamic collective gesture, where five voices fuse with five instruments to create a unique sound.
Visit ENSEMBLE CONCERTO DI MARGHERITA's official website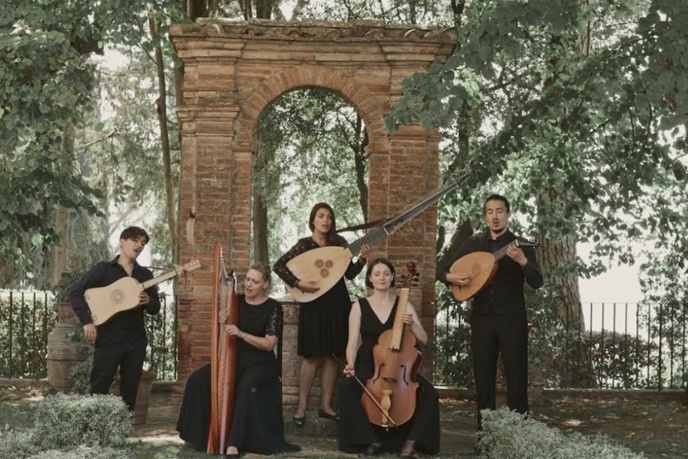 JAKA ARH & MARTIN THEURILLAT
Martin Theurillat and Jaka Arh met in Basel, and created this project to explore the field of live performance with electronics. In this concert, they will explore the combination of acoustic instruments with live electronic augmentation, manipulation and processing to generate fresh sounds and new ideas.
Visit JAKA ARH & MARTIN THEURILLAT's official website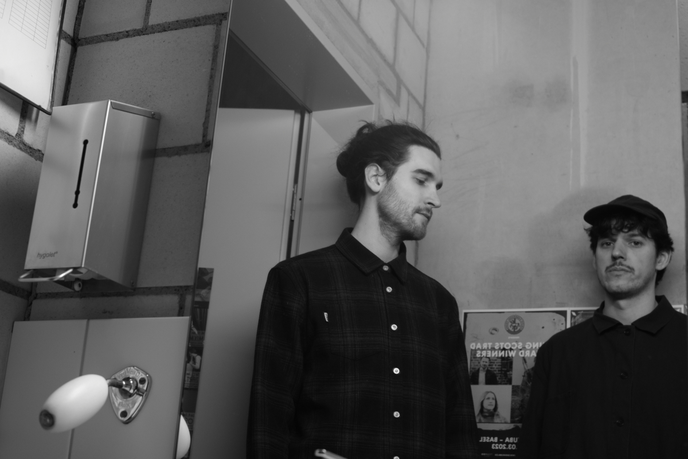 LAURA CHIHAIA X LISETTE SPINNLER
Gare du Nord
LAURA CHIHAIA
Laura's career as a performer is multi-faceted; she has performed internationally as a classical pianist in venues such as the Stadtcasino Basel and the Konzerthaus Berlin while engaging in interdisciplinary collaborations with the Bundesjugendbalett Hamburg, the UWE-Festival in München and the Theater Basel. She currently carries a busy concert schedule, with programmes varying from solo classical piano recitals, over contemporary chamber music to interdisciplinary projects. She recently recorded her debut album as the Laura Chihaia Trio with Los Angeles-based musicians Andrew Lessman and Masatoshi Sato, entitled 'Water Is The Softest Thing'.
Visit LAURA CHIHAIA's official website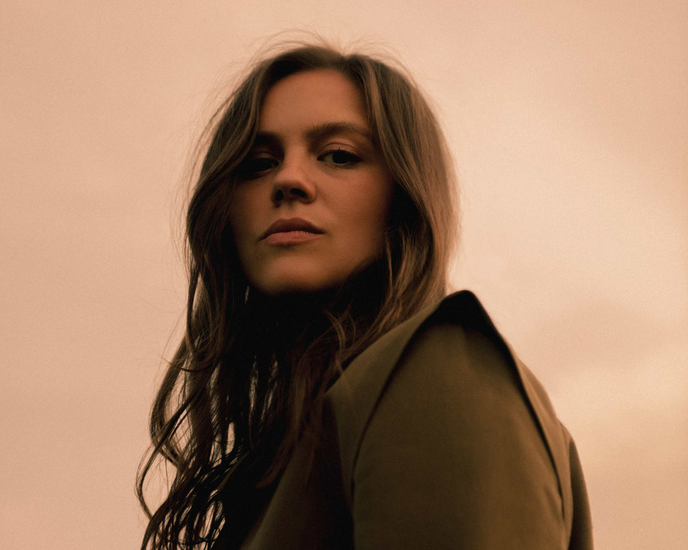 LISETTE SPINNLER
Award-winning vocalist and composer Lisette Spinnler has had a prolific career spanning multiple decades. Lisette is an integral part of the Swiss jazz scene and has collaborated with well-known musicians from Switzerland and Europe. Among others, she has been awarded the Chrysler Jazz Award at the Montreax Jazz Festival and the 2016 Spartenpreis Musik from the Canton of Basel-Land. She has toured Switzerland and Europe with her projects, the Lisette Spinnler Quartet, and her duo project with pianist Christoph Stiefel.
Visit LISETTE SPINNLER's official website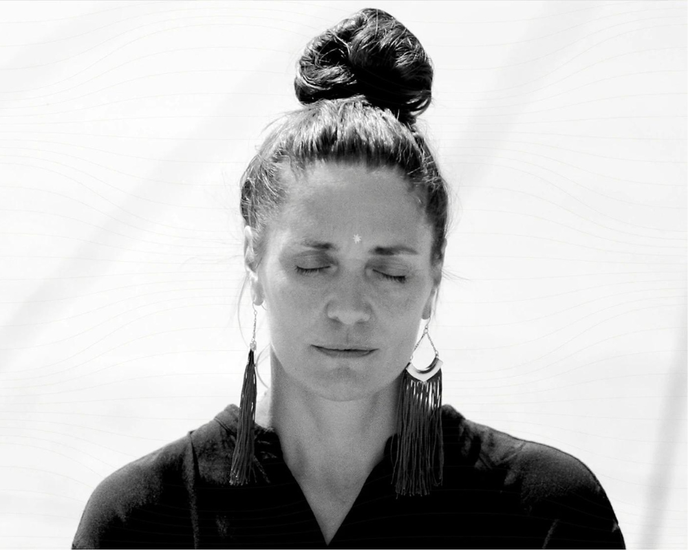 OLIVER KLOSTERMANN X JEREMY BLACK
Gannet
OLIVER KLOSTERMANN
Oliver Klostermann, a Slovenian pianist, composer and music producer, will play modern explanations and explorations of Eastern European music on the piano, keyboard and synthesizer.
Visit OLIVER KLOSTERMANN's official website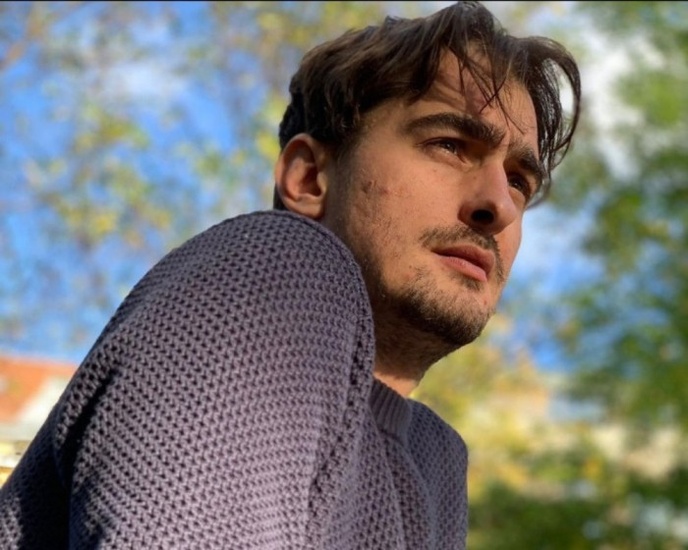 JEREMY BLACK
Originally from New York but a true Berliner at heart, Jeremy Black comes with a carefully curated sound that bounces an eclectic mix of deep techno sprinkled with blissed-out world and psych beats. On drum machines and synthesizers, he will present contemporary rhythmic compositions based on California rock music from a time of love, peace and revolution.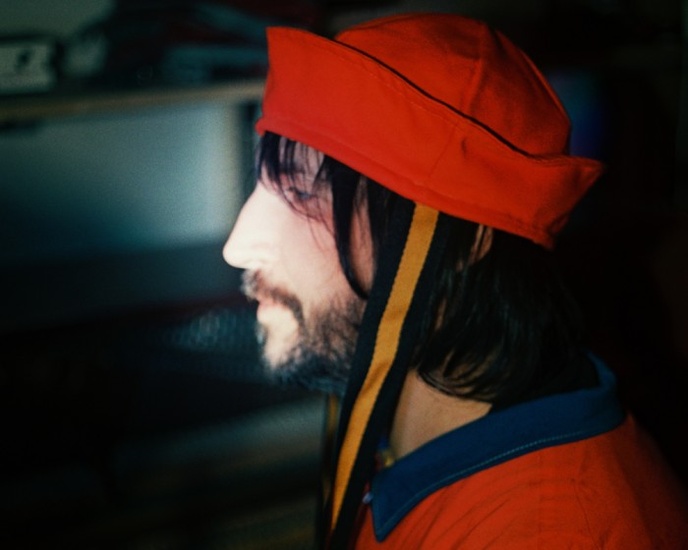 BYE BENECO X REVEREND BEAT-MAN
Gannet
BYE BENECO
Ask the band what their name means and you get a different story every time. Attend a live show and there's no telling exactly what you may feel. Welcome to the ever-shifting electric charge that is Bye Beneco. You're looking through a sparkling kaleidoscope of dreamy indie-pop, laced with cosmic-disco and neon psychedelic sounds, flickering like the glittery eye shadow you wore to the party.
Visit BYE BENECO's official website
REVEREND BEAT-MAN
Reverend Beat-Man plays guitar and drums, performing "a flow of sound unique to him, offering his many listeners a sacrament of rock'n'roll, gospel trash, surreal folk and wild blues." This crossover will undoubtedly be hot and explosive.

From Bern in Hell, Switzerland, this is Wild Uncontrolled ONE MAN BAND Style Blues Trash and super Holy Dirty Wild Rock'n'Roll Puke .. if you like Phil Collins, Ed Sheeran or Coldplay ... Please Stay Home ... your Ears will Bleed until you Vomit over and over again better to Stay home and watch some ass boring Netflix Series ... if you wanna know what Real Life looks and feels like come over and See the Light !! "He'll make your back crack, your liver quiver, and your knees freeze. And if you don't dig that you've got a hole in your soul, so let's give a big warm welcome for the Rev, your Beat-Man, everybody's Blues Trash Preacher, the fabulous Reverend Beat-Man
Visit REVEREND BEAT-MAN's official website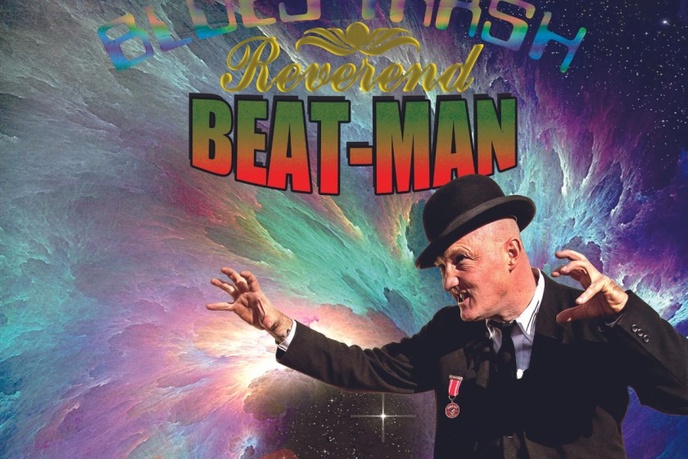 AFTERPARTY - Monkyman | Apinti | $ontag
Gannet
Monkyman and $ontag
Out of the depths of Berlins corona winter two brothers have cooked up a stinking hot pot of hard dirty dance music that will slap you right on that ass. Like a phoenix rising from the ashes of pandemic, Felix Spitta AKA MONKYMAN and Drew Deal of People Club come together as $ONTAG. Combining Intricate folk dance rhythms and naughty boy 808s they gonna make sure every part of that body be moving. So let's get it poppin.
Visit Monkyman and $ontag's official website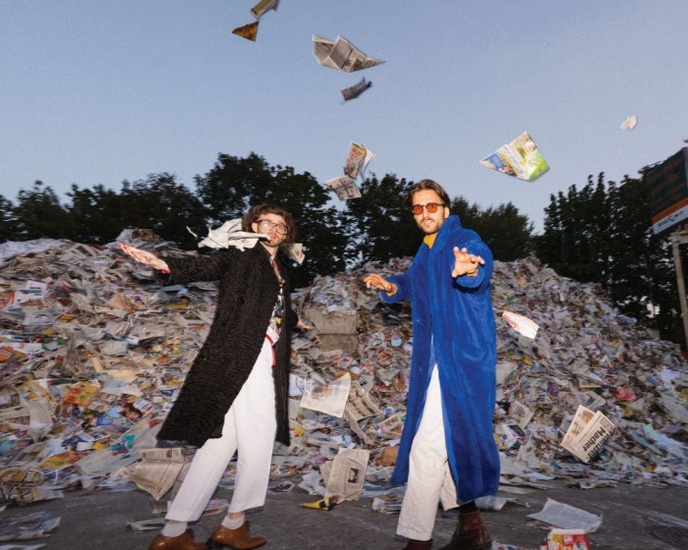 Apinti
Apinti mostly plays afrodiasporic sounds where they aim to create spaces for community and aloneness to exist side by side.
Visit Apinti's official website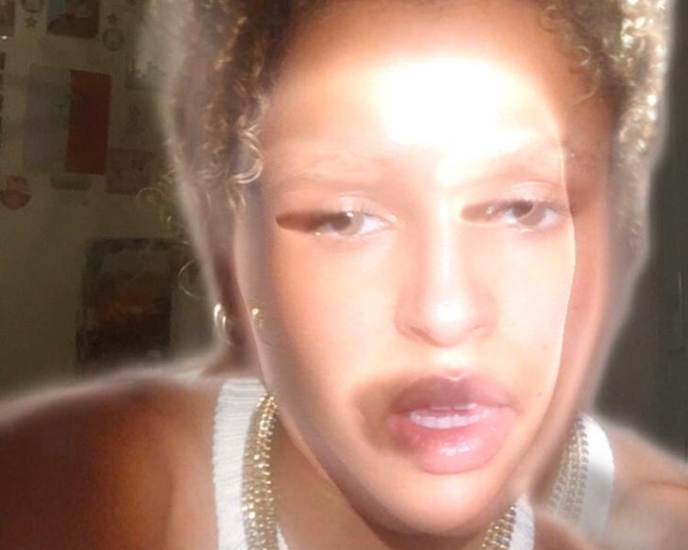 WORKSHOP - MUSICAL SPONTANEITY WITH SONG YI JEON
KASKO
SONG YI JEON
This workshop led by korean jazz singer Song Yi Jeon will explore the art of vocal improvisation. Through discussion of important factors when improvising, such as rhythm and texture, participants are learning how to practice spontaneity and develop their improvisation skills like an instrument. Song Yi Jeon is demonstrating her own improvisation techniques and offers tips on how to practice and develop one's own style. Participants will leave the workshop with a greater understanding of the fundamentals of vocal improvisation, and the tools necessary to take their skills to the next level.

In diesem Workshop unter der Leitung der koreanischen Jazzsängerin Song Yi Jeon wird die Kunst der Gesangsimprovisation erforscht. Durch die Erörterung wichtiger Faktoren beim Improvisieren, wie Rhythmus und Textur, lernen die Teilnehmer, wie sie Spontaneität üben und ihre Improvisationsfähigkeiten wie ein Instrument entwickeln können. Song Yi Jeon teilt ihre eigenen Improvisationstechniken und Tipps, wie man seinen eigenen Stil üben und entwickeln kann. Die Teilnehmenden verlassen den Workshop mit einem besseren Verständnis der Grundlagen der Gesangsimprovisation und dem nötigen Rüstzeug, um ihre Fähigkeiten auf das nächste Level zu bringen.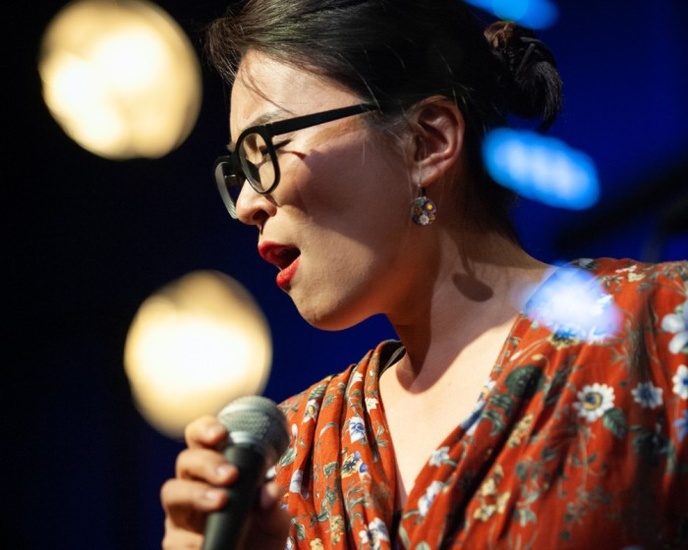 WORKSHOP - DANCE MUSIC OUTSIDE THE BOX WITH $ONTAG
KASKO
$ontag
Explore the possibilities of music production without boundaries, learn how to use the world outside of computers to create physical sounds, or enhance digital ones on a small budget. $ontag's Monkyman and Drew Deal provide insights into their unique philosophy and workflow in the studio and the club. Beginners or pros are all welcome.

Erforsche die Möglichkeiten der Musikproduktion ohne Grenzen. Lerne, wie du die Welt außerhalb des Computers nutzen kannst, um physische Sounds zu erzeugen oder digitale Sounds mit einem kleinen Budget zu verbessern. $ontags Monkyman und Drew Deal geben Einblicke in ihre einzigartige Philosophie und Arbeitsweise im Studio und im Club. Anfänger und Profis sind gleichermaßen willkommen.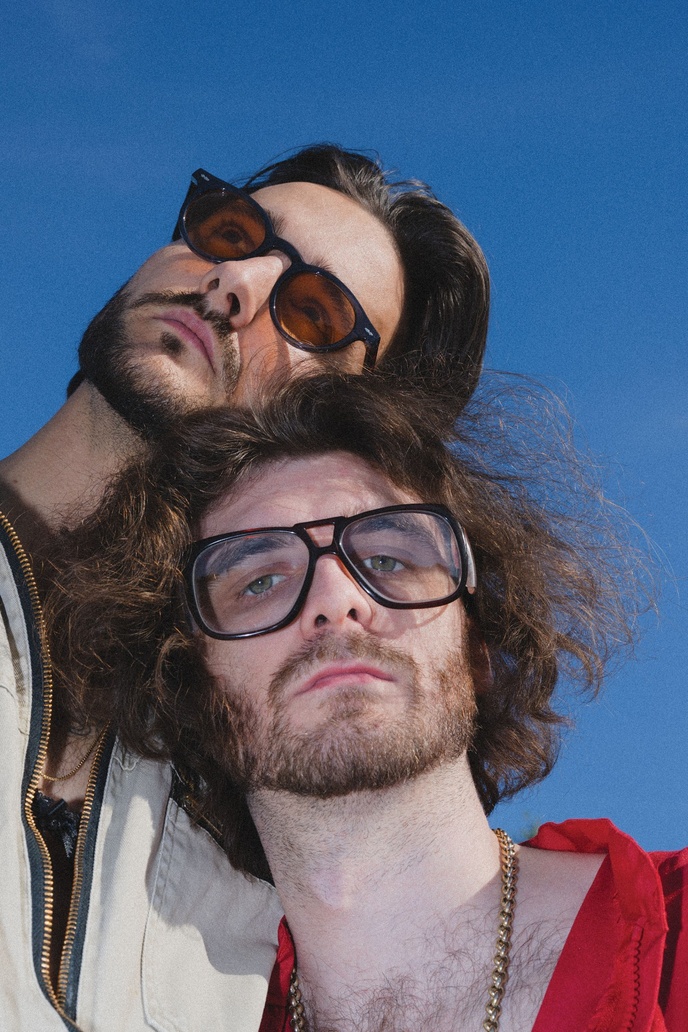 MISS C-LINE X RASUMOWSKY QUARTET (feat. JAMES IWA)
Sudhaus
MISS C-LINE
Swiss vocalist, rapper and producer MISS C-LINE has composed new works that synthesize her distinct musical identity with a classical string quartet, allowing space for musical exploration by an ensemble that typically focuses on classical repertoire. At 12, MISS C-LINE, born Carolina Victoria Müller, discovered Wu-Tang Clan, Nas and Biggie, and started writing her own rap songs. Since then, she has completed a Bachelors degree in Jazz, and is currently enrolled in a Jazz Masters in Basel.
Visit MISS C-LINE's official website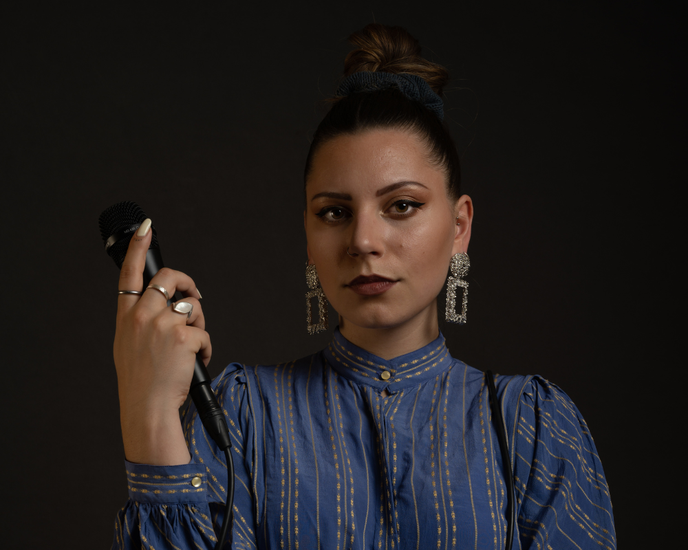 RASUMOWSKY QUARTET (feat. JAMES IWA)
The Quartet feels connected with its namesake, Prince Andrej Kyrillowitsch Rasumowsky, the Russian Ambassador in Vienna, friend of Beethoven and patron of the string quartet. The ensemble focuses on Russian quartet literature, as well as new discoveries, contemporary Swiss music and cross-disciplinary programs.

The ensemble will be joined by bassist, producer and composer James Iwa, who has worked with MISS C-LINE in various projects. His music is heavily influenced by famous Neo-Soul names by the likes of D'Angelo, J Dilla or Erykah Badu, as well as various 70's funk records and present-day musique genres.
Visit RASUMOWSKY QUARTET (feat. JAMES IWA)'s official website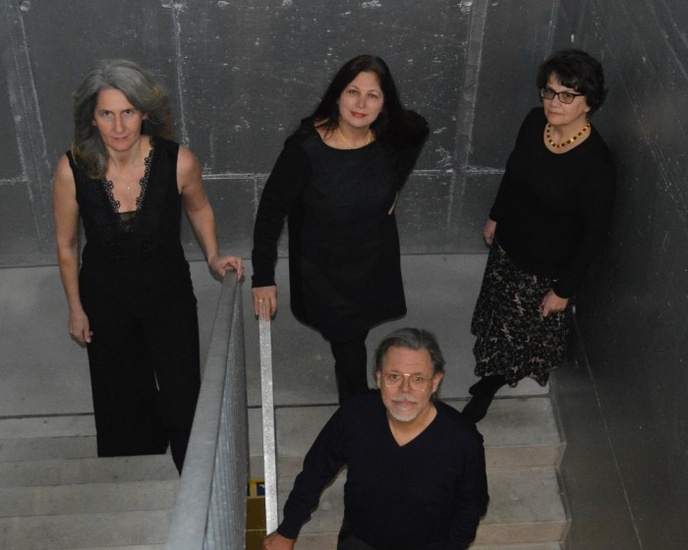 COLETIVO RAÍZES DO SAMBA X SONG YI JEON
Sudhaus
COLETIVO RAÍZES DO SAMBA
The Coletivo is a long-standing movement that grew out of an amalgamation of generations of musicians and samba lovers in the city of Basel. There are many aspects that make samba more than just a rhythm in Brazilian music. It is a centenary culture passed down from generation to generation, which is still reinvented today through musicians and researchers who seek to keep it always alive and current. Coletivo Raízes do Samba is part of this context, seeking to develop this language through a research of composers and works incorporating new arrangements.
Visit COLETIVO RAÍZES DO SAMBA's official website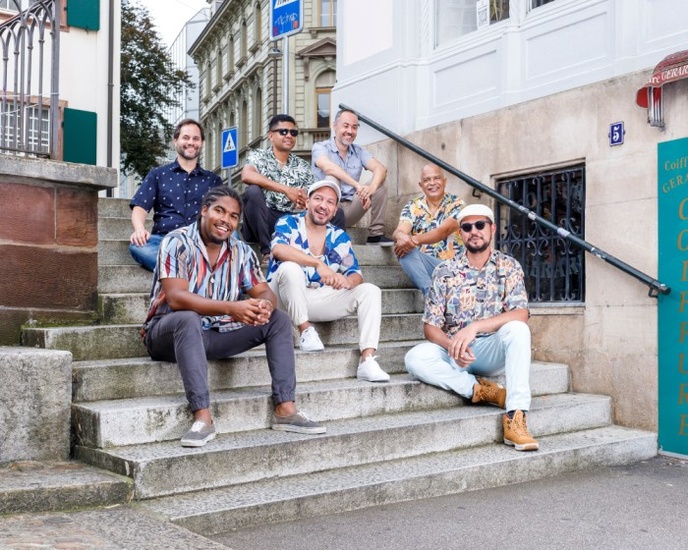 SONG YI JEON
Award-winning South Korean jazz singer Song Yi Jeon joins on stage for a cultural journey and exchange with the Coletivo Raizes do Samba, a band representing authentic music from Brazil. One can expect to hear samba rhythms mixed with traditional Korean songs mixed and jazz elements.

Hailing from South Korea, Song Yi Jeon is a singer and composer who deftly combines modern jazz harmony and odd time signatures with singable melodies that instantly catch the ear of the listener. Song Yi made her Blue Note debut in New York to great acclaim for her mini album release in early 2015, and in 2018 she released her first album Movement of Lives with her Quintet, featuring Vitor Goncalves, Kenji Herbert, Peter Slavov, Jongkuk Kim and Rogerio Boccato. She was recently selected to be part of Rolex Arts Initiative Mentor & Protége 23-24, and as a Music Protégé she will be working closely with five-time Grammy Winner Ms Dianne Reeves.
Visit SONG YI JEON's official website