BRNS (BE) + Alice Torrent (CH)
20.-/23.- (caisse)
Gratuit avec l'AG Culturel, l'Abobo et le Pass Bienvenue. Les détenteur.ice.s de ces cartes DOIVENT réserver au +41 27 321 18 93 ou sur info@leportfranc.ch

Navettes gratuites :
Gare (devant Sun Store) - Place du Midi - Port Franc
Saturday 26 November 2022
Le Port Franc – Sion
Doors open at:
20:00
Event starts at:
20:30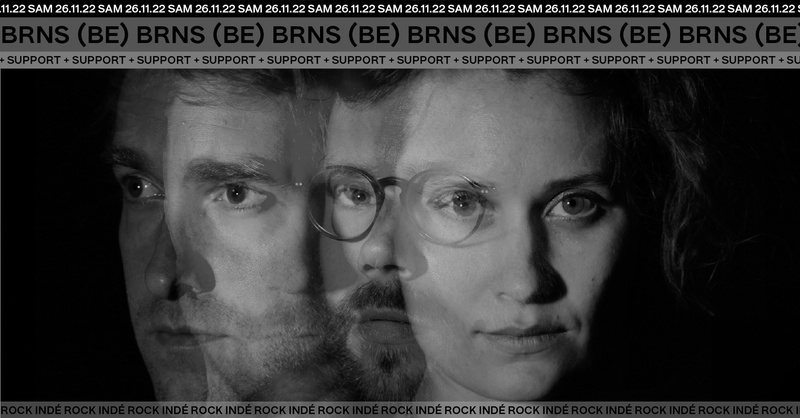 BRNS (BE)
Après dix ans d'activisme aux avants-postes du rock indépendant, BRNS s'est taillé une solide réputation. Sur scène ou en studio, le groupe bruxellois bouscule inlassablement les certitudes tout en dynamitant les frontières entre les genres. Au-delà des étiquettes et de vaines classifications, iels n'ont jamais cessé d'offrir des alternatives. Effort limpide et frontal, leur quatrième album 'Celluloid Swamp' – enregistré dans l'antre du Studio G à Brooklyn – puise ses inspirations au cœur de la culture pop. Matières synthétiques, R&B et boîtes à rythmes accompagnent ainsi les envies électriques d'un groupe ouvert à toutes les expériences. On vous invite à les vivre ensemble le 26 novembre au Port Franc!
Visit BRNS (BE)'s official website
Alice Torrent (CH)
Son premier album « Phantom Limb » (2016) avait dévoilé au public la passion viscérale d'Alice Torrent pour la musique. Depuis toute petite, elle composait des chansons, bricolant encore et toujours des morceaux, seule ou avec des ami·es, profondément fascinée par les couches sonores. Elle revient aujourd'hui au travail en studio et présente son deuxième album, « An Ode To Your Sun ». Tout avait commencé de manière simple et idéale: composé et arrangé durant une résidence idyllique et hivernale dans la nature islandaise, « An Ode To Your Sun » sent bon les couleurs pastelles de l'île nordique et son blizzard. La conception de « An Ode To Your Sun » a oscillé entre difficultés et bonheurs extrêmes, et parvient à traduire ce grand huit émotionnel au travers de titres pleins de puissance, qu'ils soient délicats au piano ou teintés de riffs flirtant avec le post-métal.