Šuma Čovjek
Auch auf der neuen Platte bleibt der Sound von Šuma Čovjek mit ihren liebevoll inszenierten Songs, die von melancholischen Balladen bis hin zu rhythmischem Balkan-Pop reichen, unverkennbar. Sprachlich darf man sich erneut auf akrobatische Sprachsprünge zwischen Französisch, Kroatisch und Arabisch freuen.

Afterparty: DJETTE BARANKA

PalkoMuski! werden leider nicht auftreten können.
Friday 25 February 2022
Dachstock – Bern
Doors open at:
21:00
Event starts at:
22:00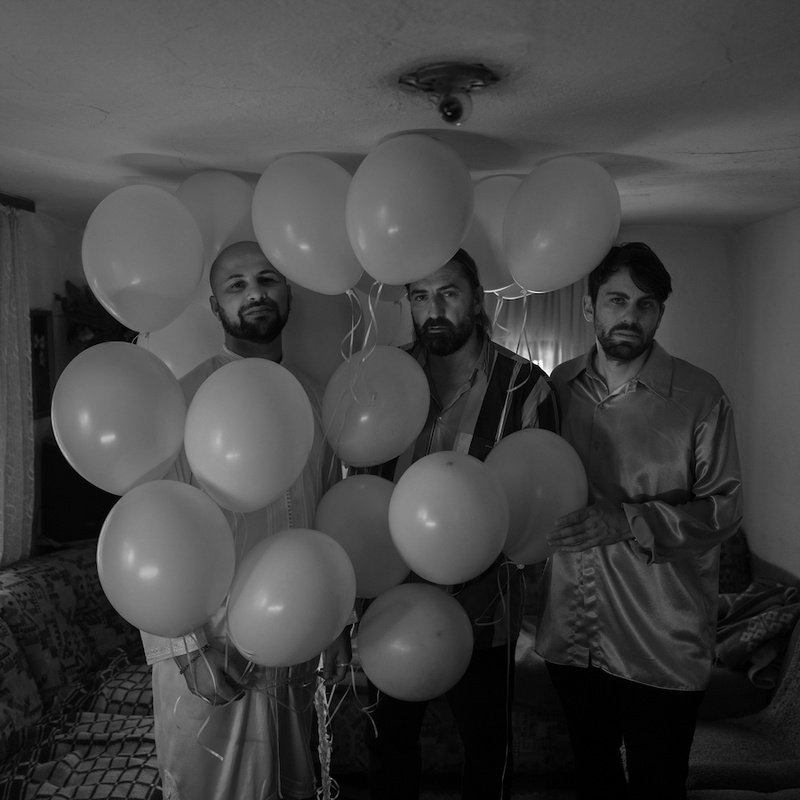 Šuma Čovjek
Šuma Čovjek* räumen mit allen Klischees über klassischen Balkanpop auf. Die zehn Schweizer mit - wie man so schön sagt - «Migrationshintergrund» singen auf Kroatisch, Arabisch, Französisch und Spanisch. Die Sprachen fliessen so harmonisch ineinander, dass man das Gefühl bekommt alle zu verstehen. Das liegt sicher nicht zuletzt an den liebevoll inszenierten Songs, von melancholischen Balladen bis hin zu rhythmischem Balkan-Pop, mit Bläser und Rap.
Visit Šuma Čovjek's official website
Palkomuski
Polka, Gipsypunk and Punk – these terms should be enough to describe what PALKO!MUSKI is all about. It's about dancing. Like crazy. It's about bringing the house down. And something else holds true too: It's about making really good music!

PALKO!MUSKI is a live experience. Over the course of countless gigs both at home and abroad, PALKO!MUSKI have reliably proven that they are more than capable of getting the crowd going. And the crowd is grateful for it. During every show the band goes wild as if it were their last night. The performance of these five musicians resembles an ecstatic-euphoric spectacle, which immediately spreads and makes the audience part of the show before they even know it. Delirium is given free rein.

PALKO!MUSKI have made a name for themselves with their rousing and exuberant live acts. They played most of Switzerland's hip and happening venues, as well as major festivals in Switzerland, Germany, France and Italy such as Paléo Festival, Festi'Neuch, Montreux Jazz Festival, Venoge Festival, St. Gallen Openair, Blue Balls Festival, Label Suisse, Ariano Folk Festival, Openohr Festival, Masala Festival, Obstwiesenfestival, der Krater bebt, Playground Openair ...