Known Shaz (ISR) | Mo Huv (ISR) | Mullqe (ISR) - Tel Aviv Electronics Live
MYSTISCHE ZUKUNFTSMUSIK DIREKT AUS DEN HERZEN UND HIRNEN VON TEL AVIVS LOKAL-MYSTIKERN


KNOWN SHAZ
MO HUV
MULLQE


VON DEN SYNTHESIZER-LICHTRINGEN MO HUVS, DURCH DIE VERSTAND ZERBERSTENDEN BÄSSE VON KNOWN SHAZ BIS HIN ZU DEN SCHARFSINNIGEN ELECTRONICS VON MULLQUE, A.K.A SIND EINE UNAUFHALTSAME KRAFT.

Präsentiert von The UNRAST
Organized by: Treibhaus
Known Shaz (ISR)
Shachar Zysman, aka Known Shaz, is the next generation of the electronic beats scene of Tel Aviv. After releasing his first EP in 2018, Shaz gained recognition from the Tel Aviv scene and moved fast into residency in the "Alphabet Club" and releasing a double EP with Raw Tapes Records, which got international attention from worldwide media, such as KEXP & WORLDWIDE FM.

These days, Known Shaz is about to release his 1st full-­‐length album. In his live experience, Shaz uses Ableton and Monome to smash and mesh unreleased tunes as well as the released ones, side-­‐by-­‐side with live remixes of legendary sounds from all around.
Visit Known Shaz (ISR)'s official website
Mo Huv (ISR)
Joseph Shlomo, aka Mo Huv, is a veteran Tel Aviv based DJ and producer. Mo Huv brings down the boundaries between jazzy harmonies and edgy sounds, and mixes them to a crispy cocktail.
With a debut EP and a live show that includes modular, synths and ableton, Mo Huv performed on almost every stage in Israel, while gathering his followers step by step.
Visit Mo Huv (ISR)'s official website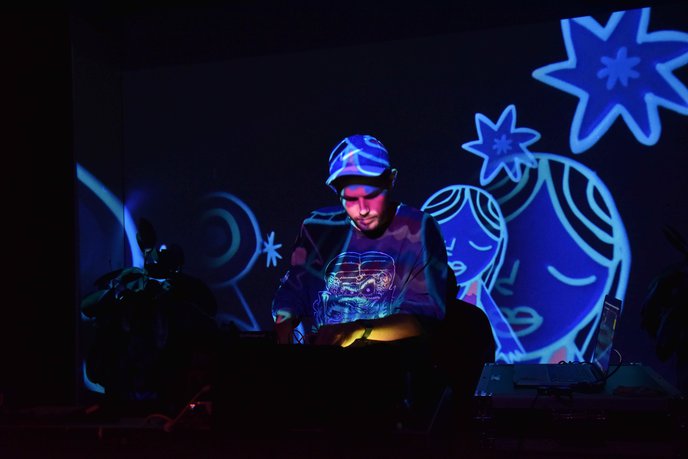 Mullqe (ISR)
Omri Malka, aka Mullqe, is one of Israel finest multidisciplinary artists.

As a director, video editor & visual FX artist, Mullqe is known for his very unique trippy/glitch style, and already achieved several awards winnings and nominations, including a special appearance on the Short Film Corner at the 2017 Cannes Film Festival.

As a DJ, Mullqe is bringing the connection between harsh electro sounds and sweet melodies, with sets on TEDER.FM, ALPHABET CLUB and many more.
Visit Mullqe (ISR)'s official website