KAZ HAWKINS (IE) + LÖS GATILLOS (CH)
Price starting at CHF 30.00
Get tickets
Fin des préventes : 19h15 le jour du concert. Selon disponibilité, des billets sont en vente en caisse du soir à 35 chf.
Age minimum : 16 ans ou accompagné d'un représentant légal.
--
Soirée en collaboration avec le Blues Rules Crissier Festival
+ After party avec Foster Kane & Dj Phil, dans le Café, entrée libre dès la fin des concerts
Saturday 11 February 2023
Les Docks – Lausanne
Doors open at:
20:00
Event starts at:
20:30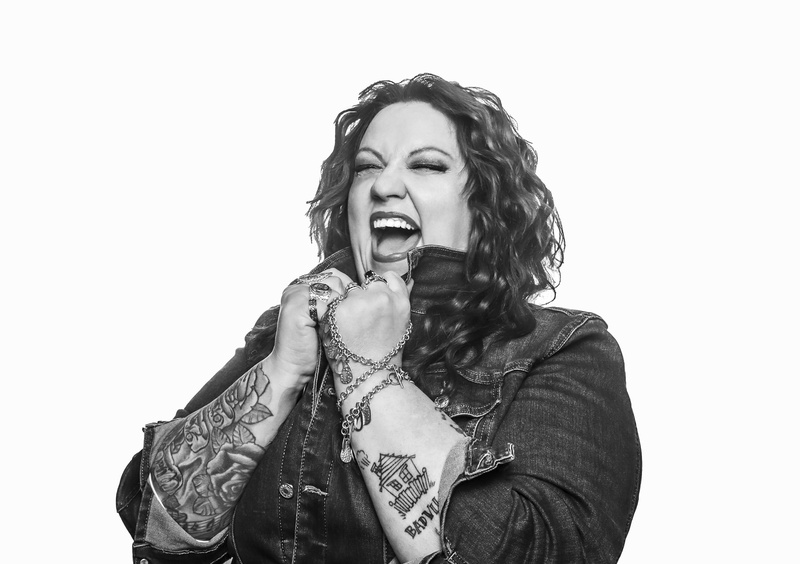 KAZ HAWKINS (IE)
Unique date suisse !

Quelques notes et les poils se dressent. De sa voix magistrale, Kaz Hawkins retrace son chemin sinueux fait d'une enfance difficile et d'une rencontre salvatrice avec la musique. Fan inconditionnelle d'Etta James - dont elle a emprunté le vrai nom pour son nom de scène - la blues-woman irlandaise vous envoûtera au travers de ballades spleenétiques mais remplies de lumière. Une personnalité à la résilience sans faille que l'on se réjouit d'accueillir pour un grand moment d'émotions.

-

Only swiss show!

A few notes and we've got the chills. With her masterful voice, Kaz Hawkins retraces her winding path from a difficult childhood to a life-saving encounter with music. As an unconditional fan of Etta James - whose real name she borrowed for her stage name - the Irish blues-woman will enchant you with her spleen-like ballads, but filled with light. She's a personality with an unfailing resilience, that we are delighted to welcome for a great moment of emotions.
Visit KAZ HAWKINS (IE)'s official website
LÖS GATILLOS (CH)
Lös Gatillos rassemble quatre compères aux styles et inspirations variées : Monney B, Pierre Omer, Fred Raspail et Philippe Castella. Leur association prend vie dans un melting pot délicieux de rock, blues, swing et chanson. Rien que ça ! Entre anglais et français, le trio suisse gravite dans un univers joyeux et ludique qui respire l'amitié et, surtout, une passion contagieuse de la musique.

-

Lös Gatillos gather four friends with various styles and inspirations: Monney B, Pierre Omer, Fred Raspail and Philippe Castella. Their association comes to life in a delicious melting pot of rock, blues, swing and song. No less! Between English and French, the Swiss trio gravitates in a joyful and playful universe that breathes friendship and, above all, an infectious passion for music.
Visit LÖS GATILLOS (CH)'s official website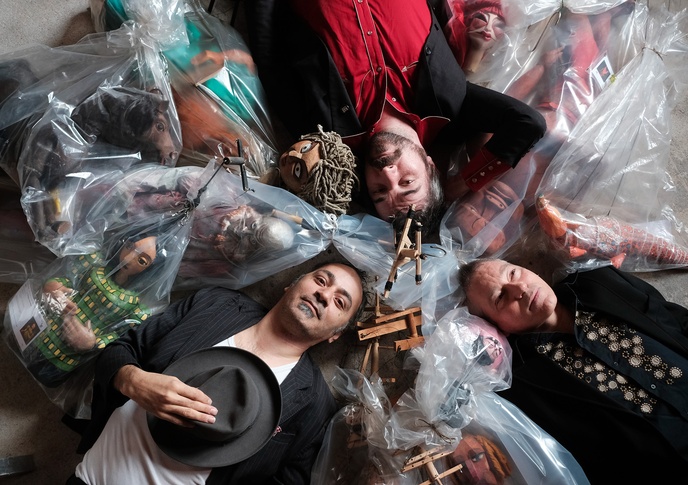 Foster Kane & Dj Phil (CH)
After party dans le Café des Docks pour terminer en beauté la soirée. Entrée libre dès la fin des concerts !