COILGUNS + NOSTROMO + PATH OF RESURGENCE (CH)
Fin des préventes : 18h45 le jour du concert.
Selon disponibilités, des billets sont en vente en caisse du soir à 25 CHF.
Age minimum : 16 ans ou accompagné d'un représentant légal.

--

En co-production avec Hummus Records
Old Love & Odd Riffs
Friday 10 February 2023
Les Docks – Lausanne
Doors open at:
19:30
Event starts at:
20:00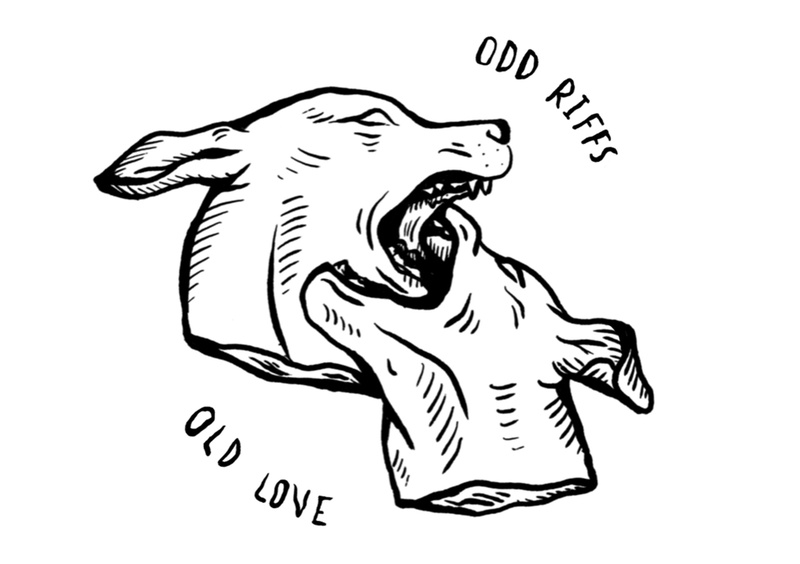 Coilguns (CH)
La bande de Coilguns reflète de beaux aspects de la scène suisse : des collaborations, des amitiés, du bon son, du DIY. Forts de nombreux autres projets et à l'origine de Hummus Records, Louis Jucker, Jonathan Nido, Luc Hess et Kevin Galland se retrouvent dans ce quartet pour délivrer du punk et post hardcore ravageur. À l'écoute de leurs nombreux titres (4 EP et 3 albums depuis 2013 !), on remarque que tout est percutant. Et en live ? ce qui était percutant devient euphorisant. Notre seul conseil : réserver votre 10 février prochain.

-

The Coilguns band reflects beautiful aspects of the Swiss scene: collaborations, friendships, good sound, DIY. With many other projects under their belt and at the origin of Hummus Records, Louis Jucker, Jonathan Nido, Luc Hess and Kevin Galland come together in this quartet to deliver devastating punk and post hardcore. Listening to their numerous tracks (4 EPs and 3 albums since 2013!), one notices that everything is percussive. And live? what was punchy becomes euphoric. Our only advice: book your February 10.
Visit Coilguns (CH)'s official website
Nostromo (CH)
En un mot, le parcours de Nostromo se résumerait ainsi : imprévisible. Après un départ fulgurant de succès en 1996, les tournées s'enchaînent. Son metal extrême fait mouche et le groupe suit Slayer, Motörhead, Mastodon. Quelques années après, des tensions défont le groupe. Une pause qui durera jusqu'en 2016 : ils acceptent alors un concert privé, Gojira l'apprend et les invite en tournée. Le feu se remet à brûler, le groupe est reformé. Une nouvelle étape bien entamée que l'on se réjouit de découvrir sur l'album à venir, Bucephale, prévu le 28 octobre.

-

In one word, Nostromo's career could be summed up as follows: unpredictable. After a dazzling start of success in 1996, the tours follow one another. Its extreme metal hits the bull's eye and the band follows Slayer, Motörhead, Mastodon. A few years later, tensions undid the band. A break that will last until 2016: they then accept a private concert, Gojira learns and invites them on tour. The fire starts to burn again, the group is reformed. A new stage well underway that we are looking forward to discovering on the upcoming album, Bucephale, scheduled for October 28.
Visit Nostromo (CH)'s official website
Path Of Resurgence (CH)
Path Of Resurgence annonce la couleur avec son style décrété : « 90s metalcore hardcore ». Le ton est donné. Sensibles aux causes des femmes, des personnes queer et non-binaires, du véganisme, luttant contre le patriarcat et toutes formes d'inégalités, les membres du groupe utilisent leur musique pour passer des messages impactants et crier les changements qu'ils jugent nécessaires. Avec déjà de belles scènes dans les pattes, leur chemin semble tout tracé.

-

Path Of Resurgence announces the color with its decreed style: "90s metalcore hardcore". The tone is given. Sensitive to the causes of women, queer and non-binary people, veganism, fighting against patriarchy and all forms of inequalities, the members of the band use their music to pass on impacting messages and shout out the changes they consider necessary. With already some great scenes in the paws, their path seems to be all mapped out.
Visit Path Of Resurgence (CH)'s official website