JACQUES (FR) + PSYCHO WEAZEL LIVE (CH) + MY NAME IS FUZZY (CH)
Fin des préventes: 18h45 le jour du concert. Selon disponibilité, des billets sont en vente en caisse du soir à 35 chf.
________
Friday 11 November 2022
Les Docks – Lausanne
Doors open at:
19:30
Event starts at:
20:15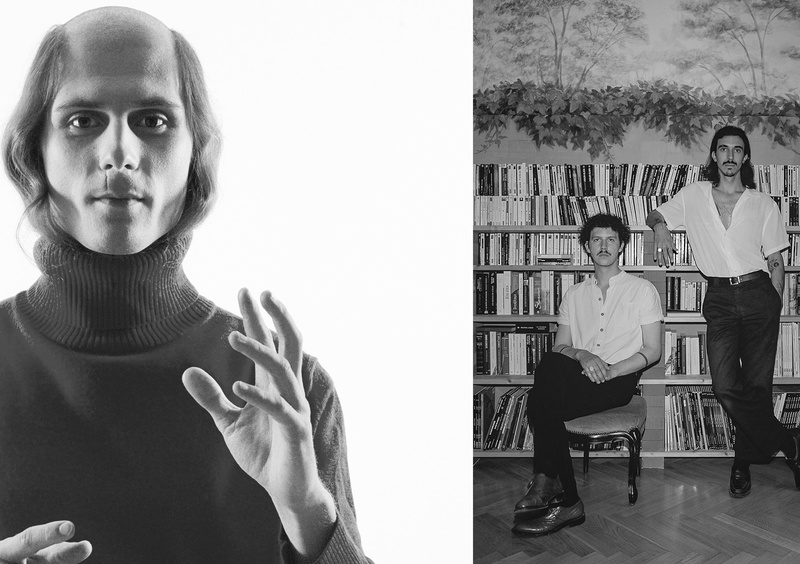 JACQUES (FR)
Unique date suisse !

Avec Jacques, il en faut peu pour être heureux. Avec Jacques, tout peut arriver. L'artiste est aussi improbable qu'intenable, sautant d'idée en idée, de projet en projet. Une partie des sons est empruntée au quotidien : claquements, bruissements, oiseaux et verres entrechoqués se mêlent aux mélodies malignes de sa voix sucrée. Que se passera-t-il aux Docks le 11 novembre ? Il faudra y être pour le comprendre.

-

Only swiss show!

With Jacques, it doesn't take much to be happy. With Jacques, anything can happen. The artist is as improbable as he is untenable, jumping from idea to idea, from project to project. Some of the sounds are borrowed from the everyday life: clattering, rustling, birds and clinking glasses mingle with the clever melodies of his sweet voice. What will happen at the Docks on November 11? You'll have to be there to find out.
Visit JACQUES (FR)'s official website
PSYCHO WEAZEL LIVE (CH)
Après leur résidence aux Docks et leur passage remarqué au festival Label Suisse, nos deux DJ-belettes neuchâteloises sont de retour. Pour bien commencer la soirée, les Psycho Weazel surexciteront la salle de leurs rythmes électriques et vivifiants avec leur set live. Amis loutres et furets également bienvenus !

-

After their residency at Les Docks and their noticed passage at the Label Suisse festival, our two DJ-belettes from Neuchâtel are back. To start the evening, Psycho Weazel will overexcite the room with their electric and invigorating rhythms with their live set. Otters and ferrets are also welcome!
Visit PSYCHO WEAZEL LIVE (CH)'s official website
My Name is Fuzzy (CH)
Résolument ironique, souvent absurde, toujours dans le juste, voici l'une des descriptions possibles de My Name is Fuzzy, le projet sans vergogne du Neuchâtelois Bastien Bron. À l'aide de vieux synthés et de boites à rythmes troquées, l'artiste questionne la place de la musique en ligne et la matière des œuvres. Le tout sur des sonorités légères, colorées, rebondissantes. Un vrai numéro.

-

Resolutely ironic, often absurd, always right, this is one of the possible descriptions of My Name is Fuzzy, the shameless project of Bastien Bron from Neuchâtel. With the help of old synthesizers and drum machines, the artist questions the place of online music and the material of art pieces. All this on light, colored and bouncing sounds. A true show.
Visit My Name is Fuzzy (CH)'s official website