BAGARRE (FR) + BANDIT VOYAGE (CH)
________
Fin des préventes: 18h45 le jour du concert. Selon disponibilité, des billets sont en vente en caisse du soir à 35 chf.
________
Saturday 4 February 2023
Les Docks – Lausanne
Doors open at:
19:30
Event starts at:
20:30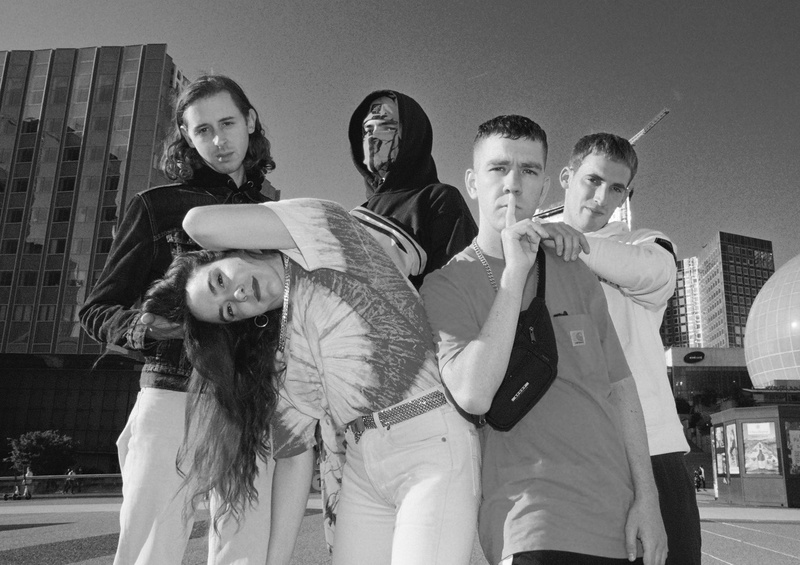 BAGARRE (FR)
Présenté par les Docks, en accord avec Live Affair.

Les membres de Bagarre cherchent à libérer nos esprits, nos corps, nos mentalités. Grâce à leur musique façon clubbing, on sue jusqu'à ce que leurs messages s'imprègnent dans nos veines : les limites n'existent pas, les étiquettes doivent être effacées, tout peut recommencer. C'est barré, mais conscient. Clivant, peut-être. Marquant ? Assurément.

-

Presented by les Docks, with Live Affair.

The members of Bagarre seek to free our minds, our bodies, our mentalities. With their clubbing style music, we sweat until their messages soak into our veins: limits do not exist, labels must be erased, everything can start again. It's crazy, but conscious. Disturbing, perhaps. Striking? Definitely.
BANDIT VOYAGE (CH)
Depuis 2017, l'inclassable duo genevois Bandit Sauvage bouscule les codes. Morceau après morceau, Alison & Robin invitent à une forme de lâcher prise, entre sonorités électroniques improbables et résonances vintage pimentées. Le binôme endiablé, qui reviendra en 2023 avec son troisième album, semble vivre dans un monde à part où kitsch, humour et réalité crue forment l'équation parfaite.

-

Since 2017, the unclassifiable Genevan duo Bandit Sauvage has been shaking up the codes. Piece after piece, Alison & Robin invite you to let go, between improbable electronic sounds and spicy vintage resonances. The wild duo, who will be back in 2023 with their third album, seem to live in a world apart where kitsch, humour and raw reality form the perfect equation.