DANKO JONES (CA) + THE GROUND SHAKER (CH)
Price starting at CHF 32.00
Get tickets
Fin des préventes : 18h45 le jour du concert. Selon disponibilité, des billets sont en vente en caisse du soir à 37 chf.
Age minimum : 16 ans ou accompagné d'un représentant légal.
Tuesday 13 December 2022
Les Docks – Lausanne
Doors open at:
19:30
Event starts at:
20:30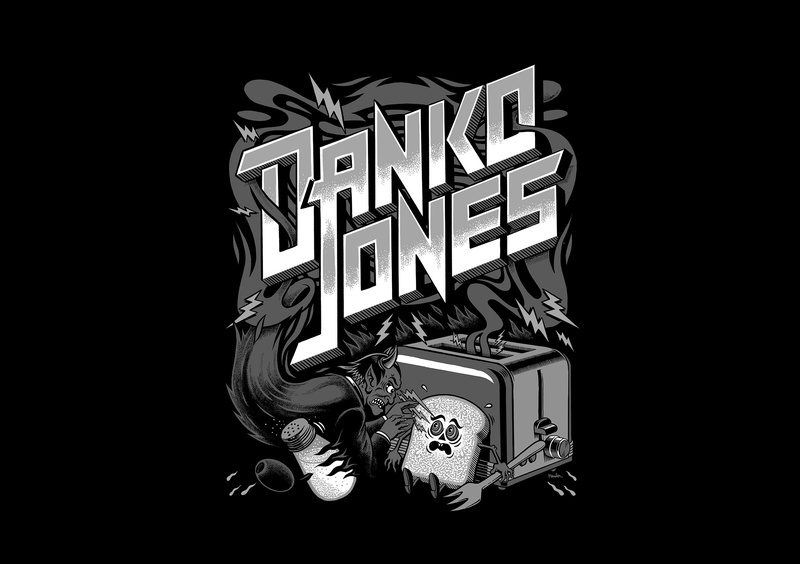 DANKO JONES (CA)
"Power Trio", c'est le nom du 10e album de Danko Jones. C'est aussi une façon parfaite de les décrire, ces trois compagnons de route qui, depuis 1996, arpentent leur chemin musical avec force, énergie et endurance. Leur hard rock est puissant, complet, il vous attrape en plein vol pour ne vous relâcher qu'à la fin de l'écoute. Une sensation qui, en live, promet d'être 10x plus puissante. Let's go!

-

"Power Trio" is the name of Danko Jones' 10th album. It's also a perfect way to describe them, these three fellow travellers who, since 1996, have been walking their musical path with strength, energy and endurance. Their hard rock is powerful, complete, it catches you in mid-air and only releases you at the end of the songs. A feeling that, live, promises to be 10x more powerful. Let's go!
Visit DANKO JONES (CA)'s official website
THE GROUND SHAKER (CH)
The Ground Shaker propose un rock aux drums insistantes, parfaites pour un « head bang » inoubliable. Par-dessus ces percussions tonitruantes, la voix de Giro Reign s'installe et en impose. Guitares et basse viennent parfaire l'équation - c'est fort, c'est précis : le quatuor au complet, on ne doute pas que le sol puisse trembler.

-

The Ground Shaker proposes a rock with insistent drums, perfect for an unforgettable "head bang". On top of these thundering percussions, Giro Reign's voice settles and imposes itself. Guitars and bass complete the equation - it's strong, it's precise: with the whole quartet, there's no doubt that the ground can shake.
Visit THE GROUND SHAKER (CH)'s official website