ALOÏSE SAUVAGE (FR) + KAKY (FR) + SILANCE (CH)
Fin des préventes: 18h45 le jour du concert. Selon disponibilité, des billets sont en vente en caisse du soir à 35 chf.
Age minimum: 16 ans ou accompagné d'un représentant légal.
--

En co-production avec Inouïe
Friday 4 November 2022
Les Docks – Lausanne
Doors open at:
19:30
Event starts at:
20:15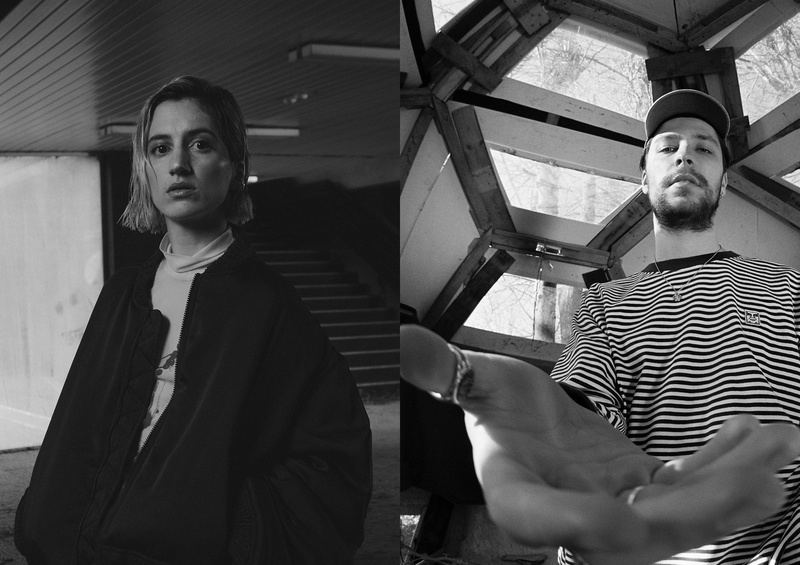 Aloïse Sauvage (FR)
Aloïse Sauvage représente la polyvalence par excellence. De la danse au chant en passant par le cinéma, depuis toute petite, elle navigue entre les arts et partage sa folie créatrice autour d'elle. Aux Docks, c'est sur sa musique qu'on va s'arrêter : un melting-pot de pop, hip hop et chanson, c'est indéfinissable et c'est ce qui fait la force de cette magicienne pluridisciplinaire qui questionne et bouscule tout ce que l'on connait.

-

Aloïse Sauvage represents versatility par excellence. From dance to singing to cinema, she has navigated between the arts since she was a child and shares her creative madness around her. At Les Docks, we will focus on her music: a melting-pot of pop, hip hop and song. It is indefinable and this is what makes the strength of this multidisciplinary magician who questions and shakes up everything we know.
Visit Aloïse Sauvage (FR)'s official website
Kaky (FR)
Kaky est l'un de ces grands enfants, ceux qui vivent entre passé et présent. Nostalgique à souhait, il retrace dans son premier album "Joli Monde" les douleurs et les douceurs des premières années de vie, là où tout se construit. Bercé par la musique depuis son plus jeune âge, entre Bob Dylan, Mozart, Brel et Elvis, l'artiste et son quart de siècle développent un monde avec une fausse naïveté remplie de malice et d'espoir.

-

Kaky is one of those big kids, those who live between past and present. Nostalgic as can be, he recalls in his first album "Joli Monde" the pain and the sweetness of the first years of life, where everything is built. Rocked by music since his youngest age, between Bob Dylan, Mozart, Brel and Elvis, the artist and his quarter century develop a world with a false naivety filled with malice and hope.
Visit Kaky (FR)'s official website
Silance (CH)
Les mélodies de Silance restent en tête, l'air de rien, elles nous accaparent et nous suivent au quotidien. "Vibrer et vivre", "Mélodrame," "Monstrueux", ses mots se mêlent aux maux, aux peines, aux doutes. Entre les partages de désarrois & de craintes, la remise en question semble perpétuelle ; et elle est belle. L'artiste lausannoise sait surfer entre force et faiblesse sans gêne, consciente des hauts et bas de la vie. C'est sûr, Silance a encore beaucoup à dire, et on se réjouit de l'écouter.

-

The melodies of Silance stay in our heads, they take hold of us and follow us every day. "Vibrer et vivre", "Mélodrame", "Monstrueux", her words are mixed with pains, sorrows, doubts. Between the sharing of distress and fears, the questioning seems perpetual; and it is beautiful. The artist from Lausanne knows how to surf between strength and weakness without embarrassment, aware of the ups and downs of life. For sure, Silance still has a lot to say, and we'll be happy to listen to her.
Visit Silance (CH)'s official website