VENDREDI SUR MER (CH) + CHLOÉ (CH)
Fin des préventes: 18h45 le jour du concert. Selon disponibilité, des billets sont en vente en caisse du soir à 35 chf.
Age minimum: 16 ans ou accompagné d'un représentant légal.
_

Unique date suisse !

-

Only swiss show!
Saturday 5 November 2022
Les Docks – Lausanne
Doors open at:
19:30
Event starts at:
20:30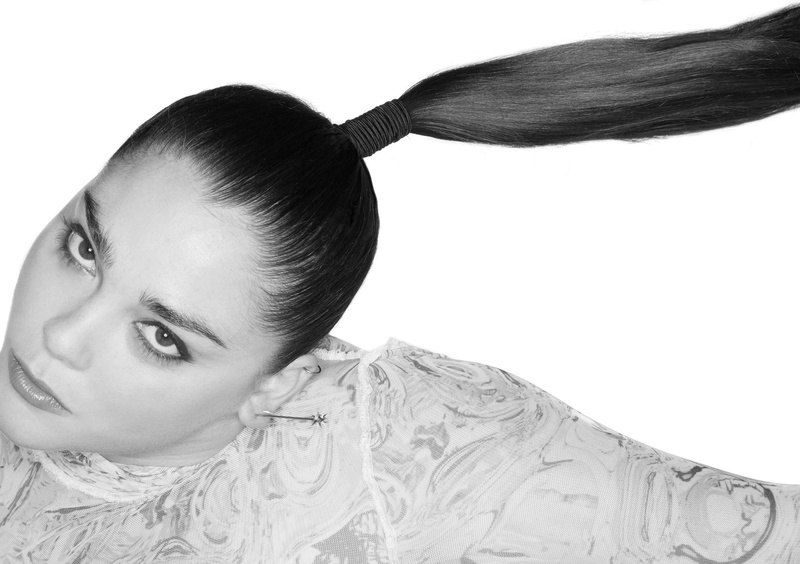 VENDREDI SUR MER (CH)
Après ses "Premiers émois" est venue la "Métamorphose". Deux années seulement séparent les albums de Vendredi sur Mer, et pourtant on sent l'artiste plus sûre, plus mûre, femme dans tous ses états, mais assumée dans tous les cas - métamorphosée. Des balades sensibles comme "S'Il Est" aux titres chauds et dansants tels que "Comment tu vas finir", ses nouveaux morceaux ne demandent qu'à être dévorés.

Unique date suisse !

-
After her "Premiers émois" came the "Métamorphose". Only two years separate the albums of Vendredi sur Mer, and yet we feel the artist more confident, more mature, a woman in all her states, but assumed in any way - metamorphosed. From sensitive ballads like "S'Il Est" to hot and danceable tracks like "Comment tu vas finir", her new songs are just waiting to be devoured.

Only swiss show!
Visit VENDREDI SUR MER (CH)'s official website
CHLOÉ (CH)
Après un joli parcours Proxima l'an passé, c'est désormais sur notre grande scène que Chloé viendra proposer sa pop aux textes savamment composés. Chez elle, les mots et les idées s'enchainent, entrelacés par les rythmes électro posés dessus avec parcimonie. Ambiance tamisée. Et puis la voix reprend le dessus, une voix subtilement puissante, étonnante. Son premier EP en quelques mots ? Inattendu, savoureux, décadent.

-

After a nice Proxima run last year, it's now on our big stage that Chloé will come to propose her pop with cleverly composed texts. With her, words and ideas are intertwined, intertwined by the electro rhythms placed on them with parsimony. Subdued atmosphere. And then the voice takes over, a subtly powerful voice, amazing. His first EP in a few words? Unexpected, tasty, decadent.
Visit CHLOÉ (CH)'s official website