MEGAMIX AUX DOCKS
22h · Le Lou · concert
23h · aya · concert
00h · Danna Lisboa · dj set
01h30 · Bamao Yende · dj set
03h00 · ketia · dj set

(18 ans révolus)

Le Lou (FR)
live · rap · 45'
Il est de ces rappeurs auxquels on n'a pas envie de coller une étiquette. Aux influences Trap, Boom-bap, Jazz, Nu Soul, House, Pop, Le Lou aime la musique et quand il pose, on comprend tout de suite pourquoi. À la fois rappeur, beatmakeur, crooner insolent et gamin malicieux, ce qu'il préfère, c'est être sur scène. Il s'adresse à ses adelphes queers et aux fatigué‧e‧x‧s du cis-tème, à celleux qu'on n'écoute pas, qui attendent la fête et la fin du monde. Entre humour et sarcasme, fureur et sensualité, Le Lou s'amuse, joue avec les codes et refuse de se laisser coincer dans une case.
-
Le Lou (FR)
live · rap · 45'
He is one of those rappers that you don't want to put in a box. With influences from Trap, Boom-bap, Jazz, Nu Soul, House, Pop, Le Lou loves music and when he performs, you quickly understand why. A rapper, a beat-maker, a cheeky crooner, a mischievous kid, what he prefers is being on stage. He speaks to his queer siblings and to those who are tired of the cis-tem, to those who are not heard, who are waiting for the party to start and the world to end. Between humour and sarcasm, fury and sensuality, Le Lou has fun, plays with the rules and refuses to be pigeonholed.

aya (UK)
live · abstract grime · 60'
aya est une personne qui vient vraiment du Nord. Son travail s'intéresse principalement au pouvoir transfiguratif de l'expérience et de la mémoire sur le corps. Son premier LP, 'im hole', est sorti chez Hyperdub l'année dernière. On la retrouve aussi chez Local Action, 2BReal, Tri Angle Records, et Wisdom Teeth ainsi qu'en tant que co-directrice de labels. Elle est également une travailleuse philanthrope sous l'alias de Première Dame du Bootleg autoproclamée.
-
aya (UK)
live · abstract grime · 60'
aya is actually a real person from the North. Her work is primarily concerned with the transfigurative power of experience and memory on the physical body. aya's heavily anticipated debut LP 'im hole' was released with Hyperdub last year. She has previously released music with Local Action, 2BReal, Tri Angle Records, and Wisdom Teeth and co-runs music labels. She also is a philanthropic worker as the self-proclaimed First Lady of the Bootleg.

Danna Lisboa (BR)
live · rap/house/swing · 60'
Armée d'un esprit brillant capable de construire des vers et des rimes criants de vérité à propos de dures réalités, Danna Lisboa secoue les institutions conservatrices depuis 2003 en se produisant pour la communauté LGBTQIA+ et en la représentant, à São Paulo et dans d'autres villes du Brésil. Non contente d'être chanteuse, danseuse, mannequin et actrice, Danna Lisboa est aussi une légende de la kiki scene brésilienne.
-
Danna Lisboa (BR)
live · rap/house/swing · 60'
Armed with a brilliant mind capable of making verses and truthful rhymes about a harsh reality, Danna Lisboa has been shaking conservative structures since 2003 by performing for and representing the LGBTQIA community in São Paulo and other Brazilian cities. As if being a singer, dancer, model and actress wasn't enough, Danna Lisboa is also a legend of the kiki scene in Brazil.

ketia (PT)
dj set · queer rave · 90'
ketia est un‧e‧x cyborg auto-assigné‧e‧x, connu‧e‧x pour ses scandaleusement célèbres fêtes Kit Ket à Lisbonne et co-fondateur‧ice‧x du label et collectif kaptcha. Attiré‧e‧x par les basses syncopées et les rythmiques tordues, iel s'épanouit dans des beats qui déforment les genres musicaux, connectés par des pistes vocales qui permettent de raconter des histoires uniques.
-
ketia (PT)
dj set · queer rave · 90'
ketia is a self-assigned cyborg, known for their infamous Kit Ket events in Lisbon and co-founder of the label and collective named kaptcha. Easily enticed by syncopated drums and twisted rhythms, they thrive on genre bending beats connected through vocal infused tracks that allow for unique storytelling.

Bamao Yende (FR)
dj set · house/bass music/afrobeat
Les noctambules averti‧e‧x‧s connaissent déjà sans doute le travail de Bamao Yendé, et les soirées bouillantes que son crew Boukan Records organise.
Bamao Yendé est influencé par divers genres de musiques : la House garage, le broken beat de Peckham, le Kuduro et le Naija. Que ce soit au sein de son groupe Nyokö Bokbaë ou en solo, il collabore avec des artistes comme Lala &ce, Tidiane et Crystal Murray. Il est proche du crew Nyege Nyege, et a sorti un single sous le label Moonshine. Passé de clubs undergrounds à de grands festivals en quelques mois, Bamao Yendé est toujours concentré sur ses prochains EPs… et il est bien parti pour réussir sa mission haut la main.
-
Bamao Yende (FR)
dj set · house/bass music/afrobeat
Night owls are probably already familiar with the work of Bamao Yendé and the boiling hot evening his crew Boukan Records organises.
Bamao Yendé is influenced by various music genres : House garage, Peckham broken beat, Kuduro and Naija. Whether in his group Nyokö Bokbaë or solo, he collaborates with artists like Lala &ce, Tidiane and Crystal Murray. He's also close to the Nyege Nyege crew, and has released a single on the Moonshine label. Going from underground clubs to big festivals in a few months, Bamao Yendé is constantly focused on the next EPs… and he's is well on his way to succeed his mission.
Saturday 21 May 2022 - Sunday 22 May 2022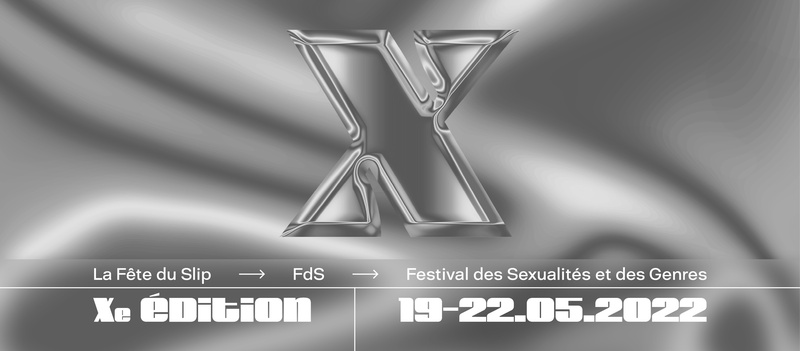 Billet suspendu
Les Docks
MEGAMIX AUX DOCKS
Les Docks
MEGAMIX AUX DOCKS
Les Docks