BARE-TT · R-Less
Ce billet inclut les deux live, avec entracte.

BARE-TT (CH)
live · musiques électroniques expérimentales / narration sonore · 30'
BARE-TT a été formé en 2016 à Genève par Katia Barrett et Sandar Tun Tun en tant que duo explorant les possibilités de narration sonore au sein de musiques électroniques expérimentales. Depuis 2017, BARE-TT a construit un cadre conceptuel autour du concept de Speciation pour réfléchir à la vitesse des avancées biotechnologiques et à la façon dont la notion d'altérité crée le terrain furtif propice à l'évolution de nos conceptions de l'être humain. Il s'agit d'un processus de renversement continuel qui s'inspire de la science- fiction et de la "science plus étrange que la fiction". Ces idées imprègnent leur espace sonore, les amènent à structurer et à imaginer quels types de nouvelles formes élaborer et comment la musique ou l'espace de la performance peuvent manifester des sensations d'hyper évolution.

R-less (FR/DE)
live · IDM/Gay pop · 30' · contenu sensible : stroboscopes
La musique d'R-less est faite d'excès, de tendresse et d'érotisme. R-less crée des paysages sonores complexes et débordants, parfois à la limite de l'abstraction, chargés d'un sex appeal queer et un peu vulgaire. Les productions d'R-less s'inspirent de l'histoire des musiques queer et des packs de samples gratuits appelés "explosion", "Sword fight", "gay man moaning", "Massage ASMR", ou "car crash".

-

BARE-TT (CH)
live · experimental electronic music / sound narration · 30'
BARE-TT was formed in 2016 in Geneva by Katia Barrett and Sandar Tun Tun as a duo exploring the possibilities of sound narration within experimental electronic music. Since 2017, BARE-TT has used the term Speciation as a conceptual framework to reflect on the velocity of biotechnological advances and how the notion of otherness creates the stealthy terrain for the evolution of our conceptions of the human being. It is a process of continual reversal that draws on science fiction and "science stranger than fiction". These ideas permeate their sound space, leading them to structure and imagine what kinds of new forms to develop and how music or the space of performance can manifest sensations of hyper evolution.

R-less (FR/DE)
live · IDM/Gay pop · 30' · content warning : stroboscopes
R-less' music is made of excess, tenderness and eroticism. R-less creates complex and overflowing soundscapes, sometimes verging on the abstraction, charged with a slightly vulgar and queer sex appeal. R-less' productions are inspired by the history of queer music and by free sample packs called "explosion", "Sword fight", "gay man moaning", "Massage ASMR", or "car crash".
Friday 20 May 2022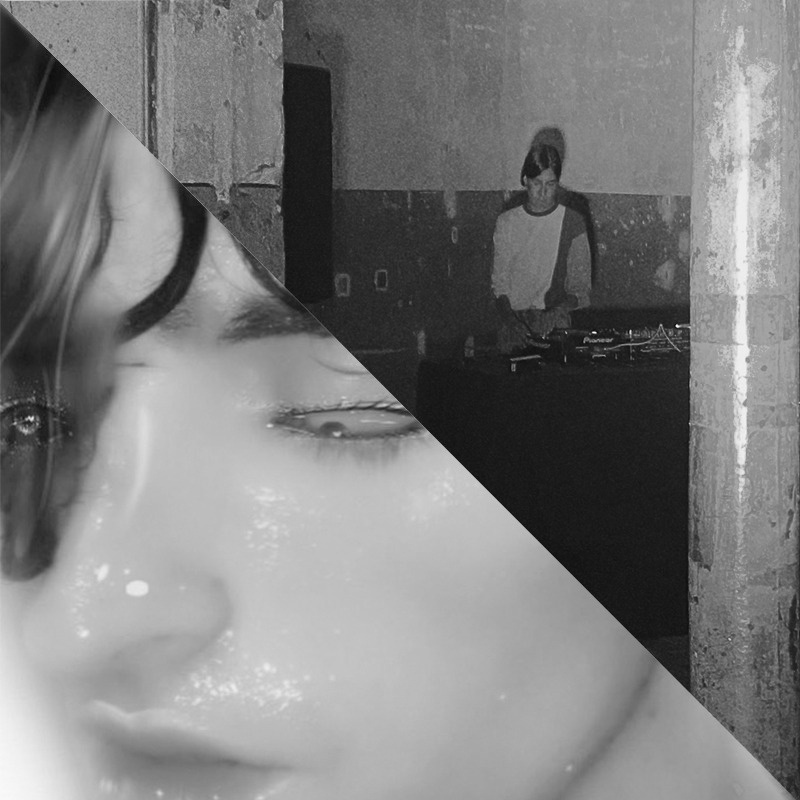 Billet suspendu
ARSENIC - STUDIO
BARE-TT · R-Less
ARSENIC - STUDIO