PARADISE LOST (UK) + HANGMAN'S CHAIR (FR)
Fin des préventes: 19h30 le jour du concert. Selon disponibilité, des billets sont en vente en caisse du soir à 37 chf.
Age minimum: 16 ans ou accompagné d'un représentant légal.
--
Saturday 15 October 2022
Les Docks – Lausanne
Doors open at:
19:30
Event starts at:
20:30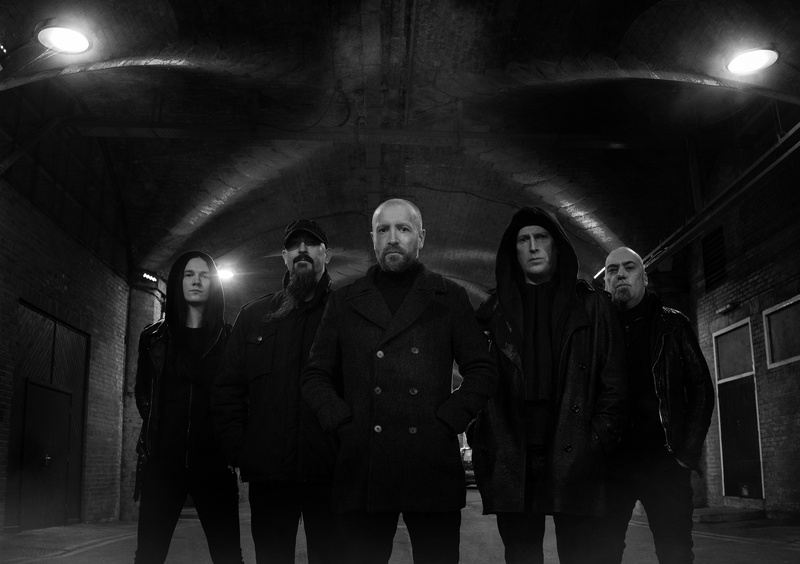 Paradise Lost (UK)
Le 13.10.2012, nous accueillions Paradise Lost pour la première fois sur notre scène. Le 15.10.2022, nous les retrouverons. 10 ans - quasiment jour pour jour - se seront écoulés et pourtant une certitude réside : celle de renouer le lien avec leur gothic metal submergent et inspirant. Le dernier album studio en date, "Obsidian", prouve la résilience et l'intelligence musicale de ces Britanniques en quête d'un paradis perdu.

_

On 13.10.2012, we welcomed Paradise Lost for the first time on our stage. On 15.10.2022, we will see them again. Ten years - almost to the day - will have passed and yet one certainty remains: that of reconnecting with their submerged and inspiring gothic metal. The latest studio album, "Obsidian", proves the resilience and musical intelligence of these Brits in search of a lost paradise.
Visit Paradise Lost (UK)'s official website
Hangman's Chair (FR)
Depuis plus de 15 ans, Hangman's Chair étale sur le papier les épreuves traversées avec une honnêteté poignante. Les mots sont englobés dans des atmosphères vibrantes aux basses puissantes, ronronnantes. Dans un parfait juste-milieu entre doom rock et sludge metal, le groupe parisien propose une expérience intense mais cohérente chargée en mélancolie. Fascinant.
_

For more than 15 years, Hangman's Chair has been putting their experiences on paper with poignant honesty. The words are wrapped up in vibrant atmospheres with powerful, humming basses. In a perfect middle ground between doom rock and sludge metal, the Parisian band offers an intense but coherent experience charged with melancholy. Fascinating.
Visit Hangman's Chair (FR)'s official website