PEGASUS + MARYNE (CH) - Future:Memories Tour
Fin des préventes: 18h45 le jour du concert. Selon disponibilité, des billets sont en vente en caisse du soir à 40 chf.
Age minimum: 16 ans ou accompagné d'un représentant légal.
___
Friday 18 November 2022
Les Docks – Lausanne
Doors open at:
19:30
Event starts at:
20:30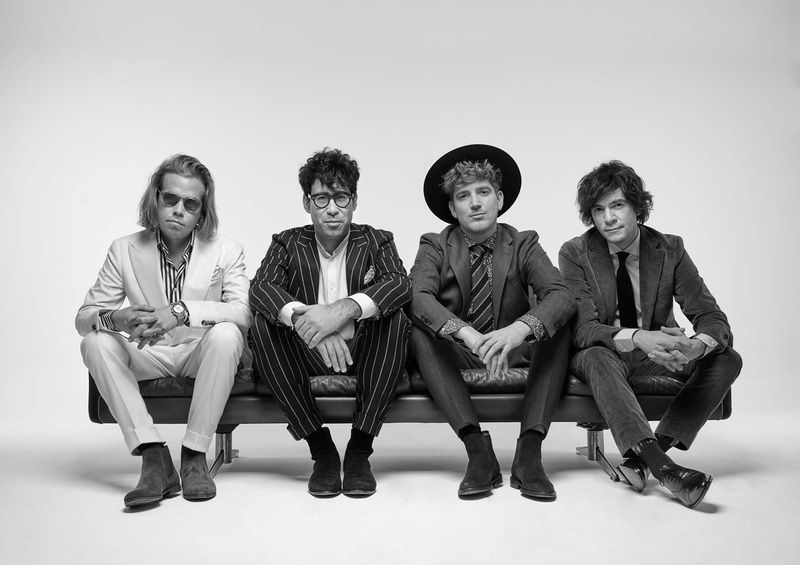 PEGASUS (CH)
En 2021, Pegasus avait régalé ses fans de trois albums au caractère intimiste avec notamment le doux "Unplugged". En 2022, le band biennois annonce "Future:Memories" dont le premier single - "Once in a Lifetime" - nous ramène aux sources de leur musique. Près de dix ans après les succès de "Man on Mars" et "Skyline", on les retrouve complètement : c'est mélodieux, onctueux et entrainant.

-

In 2021, Pegasus had treated their fans to three intimate albums, including the sweet "Unplugged". In 2022, the band from Biel announces "Future:Memories" whose first single - "Once in a Lifetime" - brings us back to the roots of their music. Almost ten years after the success of "Man on Mars" and "Skyline", we rediscover them just as we knew them: melodious, smooth and catchy.
Visit PEGASUS (CH)'s official website
MARYNE (CH)
Après des années dans le sillage de son frère Bastian Baker, Maryne démarre sa carrière solo en 2020. Après un départ en douceur, l'artiste se lâche et plus aucun obstacle ne semble pouvoir freiner son envol. Tout comme son premier EP "Liquid Gold", laissez-vous fondre à l'écoute de sa voix douce et de ses airs délicieusement pop.

-

After years in the wake of her brother Bastian Baker, Maryne started her solo career in 2020. After a smooth start, the artist is letting loose and no obstacle seems to be able to stop her flight. Just like her first EP "Liquid Gold", let yourself melt when you listen to her soft voice and delicious pop tunes.
Visit MARYNE (CH)'s official website