SAXON + DIAMOND HEAD (UK)
Fin des préventes: 18h15 le jour du concert. Selon disponibilité, des billets sont en vente en caisse du soir à 45 chf.
Age minimum: 16 ans ou accompagné d'un représentant légal.
___
Sunday 23 October 2022
Les Docks – Lausanne
Doors open at:
19:00
Event starts at:
20:00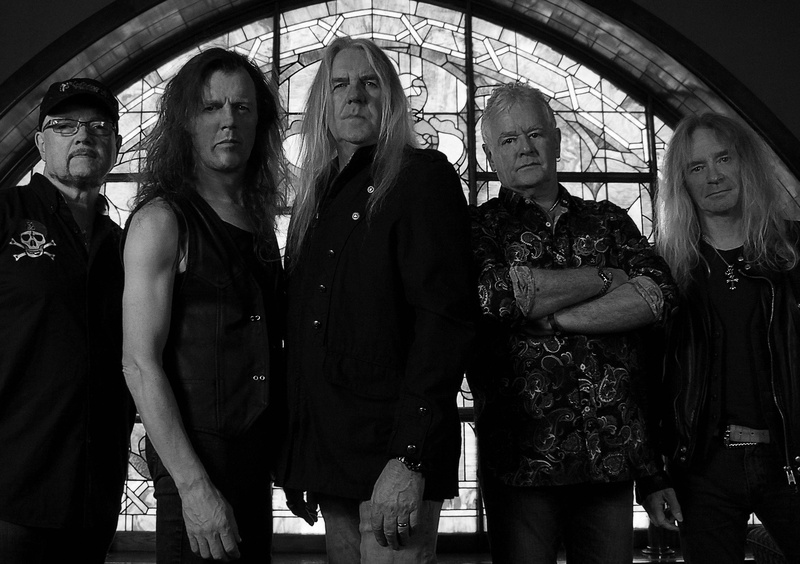 Saxon (UK)
Saxon fait partie de ces groupes qui traversent les générations et les décennies sans prendre une ride. Depuis 1977, les leaders de la New Wave of British Heavy Metal ont vécu des hauts et des bas, des périodes sombres et d'autres de pleine lumière, mais ils n'ont jamais perdu le goût du beau son, comme en atteste leur dernier album "Carpe Diem" : les riffs déchirent l'air, la voix robuste s'élève et les coups de batterie conquièrent le reste.

-

Saxon is one of those bands that cross generations and decades without getting old. Since 1977, the leaders of the New Wave of British Heavy Metal have had their ups and downs, some dark periods and some bright ones, but they never lost their taste for beautiful sound, as evidenced by their latest album "Carpe Diem": the riffs rip the air, the robust voice soars and the drums conquer the rest.
Visit Saxon (UK)'s official website
Diamond Head (UK)
Essayer de produire un premier album en 1980, se voir refuser toutes les portes, se débrouiller de manière indépendante. Puis, 40 ans plus tard, le ré-enregistrer pour fêter des décennies de succès. "Lightning To The Nations 2020 est en quelque sorte l'apogée du groupe britannique Diamond Head, un retour aux sources, entre nostalgie et nouveautés, peut-être pour boucler la boucle d'une carrière dorée.

-

They tried to produce a first album in 1980, were turned down, did it independently. Then, 40 years later, they re-recorded it to celebrate decades of success. "Lightning To The Nations 2020" is in a way the apogee of the British band Diamond Head, a return to the roots, between nostalgia and novelties, perhaps to close the loop of a golden career.
Visit Diamond Head (UK)'s official website