AURORA (NO) + SEI SELINA (NO) + THEA WANG (DK)
Nous vous recommandons de ne pas acheter des billets auprès des billetteries secondaires, l'entrée au concert peut vous être refusée. Les billetteries officielles des Docks sont exclusivement Petzi, Fnac ou Starticket.

Soyez vigilant, chaque jour, la Fédération romande des consommateurs reçoit des plaintes de personnes se sentant flouées lors d'achat de billets en ligne. Voir: http://www.frc.ch/ticket

Age minimum: 16 ans ou accompagné d'un représentant légal.
__
Wednesday 31 August 2022
Les Docks – Lausanne
Doors open at:
19:00
Event starts at:
20:00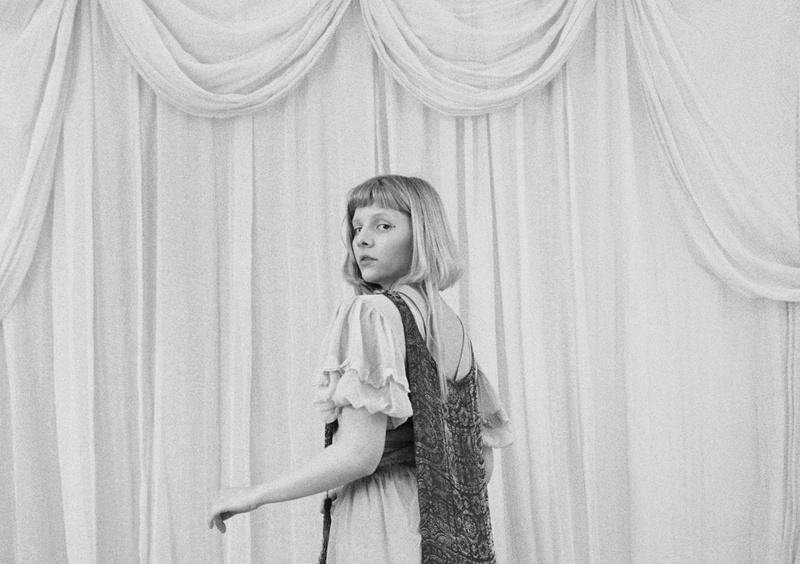 Aurora (NO)
Aurora a un monde bien à elle. Elle s'y réfugie, y puise de l'énergie. C'est de là que doit venir sa magie, fantastique, insaisissable, tout en étant si accessible pour nous. Cette capacité à creuser au plus profond de son être, d'y fouiller le beau comme le laid, et de le traduire en musique universelle, voilà tout le talent de cette icône de l'alt-pop. Et dire que tout va devenir encore plus intime. Avec son prochain album, Aurora est prête à nous partager son être profond.

____

Aurora has a world of her own. She takes refuge in it, draws energy from it. This is where her magic comes from, fantastic, elusive, while being so accessible to us. This ability to dig deep into her being, to dig into the beautiful as well as the ugly, and to translate it into universal music, that's the talent of this alt-pop icon. And yet again, everything will become even more intimate. With her next album, Aurora is ready to share her inner self with us.
Visit Aurora (NO)'s official website
Sei Selina (NO)
De la Norvège à La Sierra Leone, le chemin est long. Sei Selina forme pourtant comme un pont entre ces deux pays, inspirée tant par des rythmiques africaines que des sonorités scandinaves. Ce mélange magique se retrouve dans sa musique, une pop habitée, revisitée de mille idées amenant un joli vent de fraicheur.

-

It is a long way from Norway to Sierra Leone. But Sei Selina forms a bridge between these two countries, inspired by both African rhythms and Scandinavian sounds. This magical mix is reflected in her music, a pop that is inhabited and revisited with a thousand ideas, bringing a nice breath of fresh air.
Visit Sei Selina (NO)'s official website
Thea Wang (DK)
Thea Wang possède l'une de ces voix adorablement douces, mais qui laisse transparaître une forme de force intérieure. Avec ses ballades, l'artiste nous narre les aléas de sa vie, nous invite à réfléchir. Une introduction parfaite à cette soirée, qui verra Thea rejoindre Aurora en tant que choriste - lucky us!

-

Thea Wang has one of those sweet voices, one that gives off a kind of inner strength. With her ballads, the artist tells us about the ups and downs of her life and invites us to reflect upon ours. A perfect introduction to this evening, which will see Thea join Aurora as a backing singer - lucky us!
Visit Thea Wang (DK)'s official website